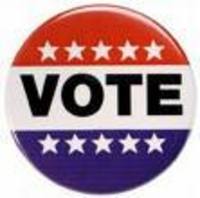 America's tax system penalizes millions of citizens without access to employer health care
Jacksonville, FL (PRWEB) January 24, 2008
With less than a week to go before Florida's winner take all primary, Florida health insurance web has its final primary election coverage with each of the leading candidates' positions on health insurance. "The Florida primary has really come down to the economy, and health care," said financial consultant Morgan Moran, "if you look at the latest polls, health insurance has moved the Democrats into first place."
There are 57 delegates at stake in Florida, and according to the latest polls from Real Clear Politics, the four leading candidates are: Clinton with 43 percent, Obama with 33 percent, McCain with 23 percent and Giuliani with 11 percent. Florida's primary is January 29 -- vote. Health insurance has become one of the major issues this election according to Moran, "the Democrats have made huge promises ... the Republicans offer tax cuts."
"The democratic candidates offer total coverage plans," said Moran, "which will cover every Florida resident with affordable, quality health care."
Following the polls, Florida health insurance web has published a complete list of each of the top presidential candidates' positions on health insurance and how their plans may effect your Florida's health insurance policy.
Hillary Clinton's -- "American Health Choices Plan -- will secure, simplify and ensure choice in health coverage for all Americans." This Plan covers every American -- finally addressing the needs of the 47 million uninsured and the tens of millions of workers with coverage who fear they could be one pink slip away from losing their health coverage -- with no overall increase in health spending or taxes. For those with health insurance, the plan builds on the current system to give businesses and their employees greater choice of health plans -- including keeping the one they have -- improving quality while lowering costs.
Barrack Obama, running 10 points behind Clinton, said, "We now face an opportunity -- and an obligation -- to turn the page on the failed politics of yesterday's health care debate." Obama's plan begins by covering every American. If you already have health insurance, the only thing that will change for you under this plan is the amount of money you will spend on premiums. That will be less. If you are one of the 45 million Americans who don't have health insurance, you will have it after this plan becomes law. No one will be turned away because of a preexisting condition or illness."
John McCain, the leading Republican candidate, believes bringing health care costs under control is the only way to stop the erosion of affordable health insurance. He plans to save Medicare and Medicaid, protect private health benefits for retirees, and allow our companies to effectively compete around the world. McCain said "families should be in charge of their health care dollars and have more control over their care." We can improve health and spend less, while promoting competition on the cost and quality of care, taking better care of our citizens with chronic illness, and promoting prevention that will keep millions of others from ever developing deadly and debilitating disease.
Rudy Giuliani proposes an income exclusion of up to $15,000 for those without employer coverage to make insurance more affordable. He also believes that by creating visibility of price, provider qualifications and risk-adjusted procedure outcomes will expand competition and open up new motivation for improving quality and reducing cost. On his VoteRudy web site he is quoted as saying "America's tax system penalizes millions of citizens without access to employer health care", including 40 percent of employees at small firms. Americans without employer-based insurance should have tax benefits just as the 175 million Americans with employment-based coverage do.
A complete version of each of the leading candidates' positions can be seen at http://www.FloridaHealthInsuranceWeb.com , but all residents are urged to vote January 29 in the Florida primary.
# # #