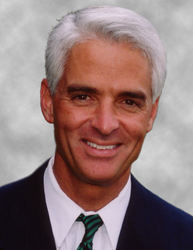 Every Florida child would be eligible for Kid Care health coverage regardless of family income
Fort Lauderdale, FL (PRWEB) February 26, 2008
Florida health insurance consultant Morgan Moran of Florida health insurance web said "The Governor's goal is to cover everyone," Crist said "There may be challenges, but our goal is to aim high." Crist believes young adults should be able to stay on their parents' health insurance plan until age 30. "Every Florida child would be eligible for Kid Care health coverage regardless of family income" said Moran.
Moran discussed Crist's ideas via phone, covering the four areas in which Governor Crist is concentrating. "Crist plans to increase health care options so that residents have access to more than just emergency care." To go along with this, "Crist also plans to make it easier for new health care facilities to be built."
Some of "Crist's plans for heathcare also include lowering the overall cost of healthcare", said Moran, by working with the prescription drug industry. The cost of prescription drugs is out of control, and this is one area of concern that Crist is not taking lightly. "Crist also plans to work with Congress to make it safe and secure for residents to import drugs from Canada" the insurance consultant said.
It's been hard living in Florida without health insurance. "As many as 4 million have no health insurance at all; those with private health policies usually can't afford them, said Moran of Florida health insurance web. "The average family of four currently has to pay 14,000 per year premiums and deductible included", so the new plan from governor Crist, named 'Cover Florida Health Access Act plan' should according to the governor, end skyrocketing health costs, limited coverage.
Insuring the uninsured in Florida is a social issue with a hefty bottom line. People without health insurance die earlier. Their unpaid bills are an economic burden ultimately shared by people who do have insurance, whose higher health costs offset the losses.
The governor's insurance plan would not require that employers offer health insurance, or that people buy the coverage, unlike a universal health care plan offered by Hillary Clinton. Instead, the state would negotiate with private insurers to develop health plans that would be free of state-mandated benefits, but "would include a 'robust package of preventive, primary and urgent care benefits, including hospitalization', Moran said.
"This new insurance plan, offered by Crist, would have to guarantee coverage to anyone aged 19 to 64 who can pay for it." "The governor said, 'he already has several insurers willing to bid on his program.'" "The plan still has to pass muster with the legislature, Moran said, where the House has a similar proposal."
Not everyone is backing the Crist health plan. Becky Cherney, president of the Florida Health Care Coalition, a Central and South Florida employer health group, was adverse to the governor's plan saying "Everyone needs a good laugh once in a while". She said the governor deserves credit for trying. But "Cherney is skeptical that without state funding, the plan will make a big dent in the numbers of uninsured Floridians." said Moran.
Communities across the country have been experimenting with low-cost limited health coverage options with little success, said Moran. One example is Florida's 4-year-old Health Flex program that allows insurers and local governments to offer low-cost, "bare bones" type health plans to the uninsured. After four years, the Health Flex programs have just over 2,000 enrollees statewide.
According to latest statistics, more than 200,000 Palm Beach County residents are uninsured. Blue Cross and Blue Shield of Florida, the state's largest health insurer, said it has a problem with a program that requires it to issue a policy to anyone. As it stands now, insurers can turn down individual applicants who are at increased risk of medical problems because of preexisting conditions, or because activities such as smoking increase their odds of serious illness. "The guarantee aspect will greatly increase the cost," said Steve Smith, director of legislative affairs for Blue Cross.
The fear is "Crist's plan could persuade some insured individuals to drop a comprehensive plan for a cheaper more basic policy", said Moran, 'a move that could leave them underinsured.'
Crist is also for changing some basics of the insurance industry; such as his plan to let young adults remain on their parents' policies until age 30, even after leaving college and home. Such a provision could actually help lower health premiums because it would spread the insurance risk and add enrollees, Moran said.
For more information about the Crist health care plan contact Moran Moran at http://www.FloridaHealthInsuranceWeb.com
###