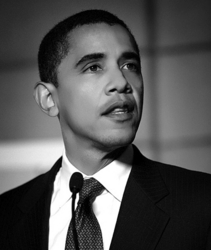 Insurers would have to issue every applicant a policy, and charge fair and stable premiums that will not depend upon health status.
Jacksonville, FL (PRWEB) June 19, 2008
The primary season is over. There are only two candidates left, and two very different ideas about health insurance. Florida health insurance web, a free health insurance service, published its summary of both (D) Barack Obama, and (R) John McCain's position on health insurance, and how their position will effect Florida's residents. Insurance analyst Moran Moran said, "Obama's plan says 'No American will be turned away from any insurance plan because of illness or pre-existing conditions, McCain's plan has tax credits.'"
Florida's health insurance hopes have not completely ended with the Clinton campaign, according to Morgan Moran of Florida health insurance web. The health insurance analyst said, "Many of our clients were hoping for Clinton to win the democratic nomination for President because they liked her health insurance plan." Since then, "Many companies are asking which of the remaining candidates has the best insurance plan. Obama's health insurance plan will make available a new health insurance plan similar to Hillary Clinton's health insurance plan. His 'national health plan' will be available to 'all Americans', including the self-employed and small businesses, and include benefits offered to Congress."
"Every Floridian should take a close look at the two insurance plans and pick which one offers the best option for their families," said health insurance analyst Morgan Moran. "The two remaining candidates have completely different health care ideas, one prefers giving companies tax breaks, the other wants to create all-for-one insurance plans."
The Obama plan will create something Obama calls a 'National Health Insurance Exchange' to help individuals who wish to purchase a private insurance plan. Moran said, "Obama's Insurance Exchange will act as a watchdog group," and help "reform the current private insurance market by creating rules and standards," for participating health insurance plans to ensure fairness and to make individual coverage more affordable and accessible.
Moran said the highlight of the Obama plan is, "Insurers would have to issue every applicant a policy, and charge fair and stable premiums that will not depend upon health status."
Moran continued, "The McCain plan, which he calls 'Call to Action' only claims to provide 'acess to heath care' for every American; not really a call to action."
McCain's Web site, http://www.johnmccain.com, says, "Every family should receive a direct refundable tax credit - effectively cash ($2,500 for individuals - $5,000 for families) to offset the cost of insurance (currently run $14,000 per year for families). Families will be able to choose the insurance provider that suits them best and the money would be sent directly to the insurance provider."
Moran stated, "This idea of a refundable tax credit would only offset a small portion of today's average health insurance policy. McCain believes by emphasizing prevention, early intervention, healthy habits, new treatment models, new public health infrastructure and the use of information technology, we can reduce health care costs."
"The Obama plan includes a benefit package available to every American which will be similar to that offered through the Federal Employees Health Benefits Program (FEHBP)," said Moran. "You and your family will have the same insurance plan members of Congress have. The plan will cover all essential medical services, including preventive, maternity and mental health care. These plans offer top health care benefits with affordable premiums, realistic co-pays and deductibles."
To find out more about health insurance in Florida, or to find out more information about the Obama or McCain health insurance plan for 2008, contact a health insurance consultant at http://www.floridahealthinsuranceweb.com.
###