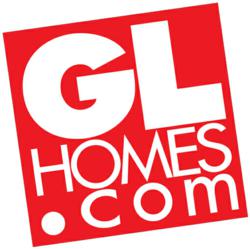 Boynton Beach, FL (PRWEB) July 07, 2011
With interest rates historically low, now is a great time for homebuyers to make the dream of owning a first or even a second home come true. Since 1976 GL Homes, one of Florida's largest private homebuilders, has designed spectacular communities for families and active adults throughout Florida. Beautiful Florida homes with extraordinary interior and exterior features dot the picturesque landscape in each of the master-planned, centrally located, suburban communities by GL Homes. Equally important, each of the communities is designed with an array of recreation and relaxation amenities that encompasses the best of the Florida lifestyle.
Many times new homebuyers think owning a home is out of reach. Current interest rates are amazingly low and GL Homes sweetens the deal by offering incredible new homebuyer incentives.
Each GL Homes community is renowned for a magnificent entrance that welcomes residents and guests. A model center showcases decorator-appointed model homes, designed with quality and excellence. Here homebuyers can choose a homesite and select the floorplan that best suits their lifestyle needs. In each community, there is a serene balance of open space, lakes and recreational areas, with unparalleled lifestyle amenities that are among the finest in the country.
Savvy home buyers know the reputation of the builder is as important as the home itself. Each Florida home for sale is built to exceed the strictest construction industry standards and also will include a Dwelling Warranty that covers the home for major structural defects for 10 years. GL Homes has a stellar reputation for providing outstanding customer service through a fully staffed, professional on-site Warranty Department. In addition, during the first year of ownership, GL home buyers will have access to a 24-hour home warranty response hotline.
For sales information, call 800-454-9000 or visit GLHOMES.com.
###