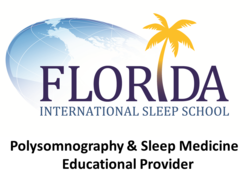 We felt it was time to address the market void of under educated and inexperienced health care providers that are struggling to deal with patients unhappy and non-compliant with their CPAP treatment options
Fort Myers, Florida (PRWEB) December 19, 2012
As the awareness of sleep disorders and their detrimental health effects continues to rise within the medical community so does the number of patients seeking diagnostic testing and treatment. More advanced technology that allows patients to be tested at home for sleep apnea, a disorder that effects upwards of 100 million Americans also has increased the number of individuals that will require an appropriate form of treatment.
Although the diagnostic process for sleep apnea is relatively straight forward the treatment side can be much more complex. Patients are faced with a number of options which include life style changes, surgery, dental oral appliances and the "gold standard" CPAP (Continues Positive Airway Pressure) devices. The majority of sleep apnea patients are prescribed CPAP and soon realize they must deal with wearing a mask as they sleep during the night.
Also unprepared to deal with the increasing demands of CPAP patients are a variety of Health Care Providers that have little or no experience in this area of treatment. Traditionally the patient is passed on to a DME/HME company that fills the therapy prescription from its stock of CPAP units. At this point the support provided to the patient can vary from a very positive life altering experience to a negative situation where the CPAP device is quickly abandoned and tucked away in the closet.
The Florida International Sleep School is now taking steps to address this growing problem by developing new education courses that will train Health Care Providers to better deal with the CPAP patient's needs. The school was opened in 2007 and has been active in educating sleep technologists and physicians including newcomers into the field of polysomnography and sleep medicine. It specializes in distance learning opportunities with on line courses and blended classroom sessions.
"We felt it was time to address the market void of under educated and inexperienced health care providers that are struggling to deal with patients unhappy and non-compliant with their CPAP treatment options" says Andrea Clark, President and Administrative Director at the school. "Fortunately we were able to enhance our faculty with Robyn Woidtke who has a wealth of experience in a clinical sleep educator role."
Robyn, who will graduate with a masters in nursing from Walden University at the end of the month, stated "I am looking forward to applying my past 25 years of experience in the sleep field to help develop new educational pathways that will assist with patient compliance. Over the years I have been constantly exposed to nurses and other health care providers that have no idea how to deal with these sleep apnea patients."
In addition to adding a clinical sleep educator course the school also plans to expand its offering of on-demand Tech360 series of education modules. Each module will earn 1 BRPT CEU providing students the opportunity to expand their knowledge base for a very reasonable cost. The school also offers an A-STEP/STAR introduction to Polysomnography course certified by the American Academy of Sleep Medicine and the Board of Registered Polysomnography Technologists.
About the Florida International Sleep School
The Florida International Sleep School (sister company to Sleep960) is a distance learning polysomnography and sleep medicine provider offering courses for entry level students, sleep technologists and medical professionals. It boasts one of the most experienced faculties in the country complimented with guest and virtual sleep experts from around the world. The curriculum allows students to select courses both on-line or blended with traditional classroom sessions held in Orlando, Florida.