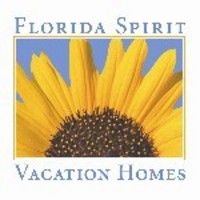 More Visibility was the one company that showed us the importance of search, site usability and online marketing - in terms that we could understand
Orlando, FL (PRWEB) October 30, 2008
In today's economy, being visible on the Internet and providing a more interactive and intuitive visitor experience is something that more and more companies are paying attention to. The travel and hospitality industry is no exception; in fact, this industry is one that is realizing the growing importance of Internet marketing and search in their overall marketing strategies. Florida Spirit Vacation Homes, located in the prestigious Orlando community of Champion's Gate, recognized this trend earlier than most hotel and travel companies.
Four years ago, they partnered with Search firm Morevisibility.com to jumpstart their online search and marketing efforts - with great success.
Since that time, the world of search and Internet marketing has come a long way and experienced many changes. Brian Brannigan, President of Florida Spirit, knew it was time to revamp his company's website once again.
And again he tapped More Visibility.
"More Visibility was the one company that showed us the importance of search, site usability and online marketing - in terms that we could understand," Brian explained.
"Their comprehensive Discovery Process made it easy for them to get the information they needed to implement a highly successful campaign. We also liked the fact that our dedicated Client Strategist was in charge of the whole process from beginning to end," Brian continued. "They are very reputable, knowledgeable and easy to work with; and with their client-centered approach, we're proud to work with them once again on this new project."
Florida Spirit Vacation Homes presents a unique, cost-effective alternative to guests to the Orlando area. The company offers high-quality vacation homes for rent, most with gamerooms, private pools and fully-equipped kitchens.
Guests can experience a Disney area vacation for a fraction of the cost of staying in a hotel room - and that's no small feat in today's economic climate.
By forming a partnership with More Visibility, the company aims to make its new website more user-friendly, easier to find on the Internet, and to provide its visitors and guests with a more interactive and exciting experience.
###