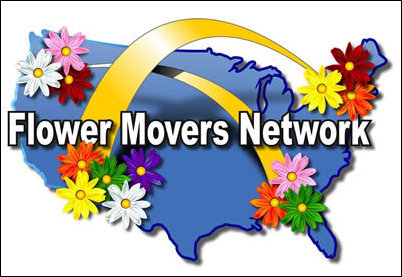 We're pleased to be able to help other FTD members by offering this special discount on our services, which are proven to boost a florist's online exposure and increase sales
DENVER (PRWEB) October 18, 2006 –-
Flower Movers Network, the leading online florist directory designed to bring consumers and local flower shops together via the Internet, today announced its exciting new partnership with FTD florists. The company, which is itself an FTD member, is pleased to offer fellow FTD member florists a 30 percent discount off of its extensive storefront packages.
A Flower Movers Network storefront provides a flexible, cost-effective turnkey e-commerce program with a variety of features that enhance a business's chances for success.
"We're pleased to be able to help other FTD members by offering this special discount on our services, which are proven to boost a florist's online exposure and increase sales," said Dan VanHousen, president and CEO of Flower Movers Network. "Customers recognize that FTD shops provide a high-quality product, and we want to make it easier for them to find a local florist online while helping the florists themselves reach a larger audience."
Flower Movers Network carefully screens its members to ensure that its directory is comprised of the best flower shops in the United States. The site offers consumers a convenient way to find local florists and to make their purchases directly from the flower shops, rather than through a middleman. Most importantly, flower shops listed in the directory receive 100 percent of all sales, while customers avoid paying high transaction fees.
The Flower Movers Network online florist directory receives approximately 800,000 visitors each month, and over 40 percent click through to a member site. Storefront packages give florists the ability to create a listing that includes photographs of arrangements; the store's business hours, address, and phone number; the florist's website URL; and more. Additionally, all packages include listings under ten different cities to which the florist delivers, making it even easier for customers to find the right florist for their needs.
About Flower Movers Network
Flower Movers Network is an online directory featuring listings of local retailers of flowers and specialty gifts. The company's goal is to connect consumers with a local florist anywhere flowers need to be delivered. By utilizing independent florists that adhere to the highest quality and service standards, Flower Movers Network finds the best online florists to provide same-day delivery of floral orders to customers nearly anywhere in the world.
###