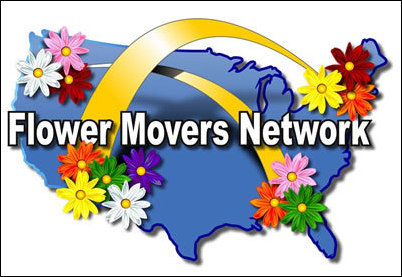 We're very pleased to have achieved this important milestone – one that many Internet-based companies never reach – as we have consistently been able to demonstrate our integrity and our dedication to both the local florists in our directory and to the consumers searching for flowers and gifts online
DENVER (PRWEB) November 8, 2006
In October 2006, Flower Movers Network, the leading online directory of local florists that brings consumers in direct contact with vendors, celebrated its third year of business. Since the site's inception in 2003, Flower Movers Network has enjoyed steady growth as it has built its Internet presence and gained recognition as a trusted resource for local florists and for consumers seeking to purchase flowers and gifts for friends and family.
Over the last three years, the Flower Movers Network directory's customer base has grown over 300 percent each year. In addition, orders for flowers and gifts placed through the vendors in the site's directory have increased each of the three years by more than 500 percent. The company itself is also expanding, with 100 percent yearly growth of its staff. In addition, last year Flower Movers Network moved its headquarters to a new facility in Denver that is double the size of its original location.
"We're very pleased to have achieved this important milestone – one that many Internet-based companies never reach – as we have consistently been able to demonstrate our integrity and our dedication to both the local florists in our directory and to the consumers searching for flowers and gifts online," said Dan VanHousen, president and CEO of Flower Movers Network. "Our numbers from the past three years are solid, and we look forward to enriching our business model and showing additional strong growth over the next three years, and beyond."
Flower Movers Network's future plans include updating the site's current features as well as adding additional functionality, services, and resources for the florists in its directory as well as visitors to the site. The site will continue to offer local florists the same high level of service, as well as the ability to create extensive profiles that include images of flowers and gifts, store information, and direct links to each florist's individual website. As always, florists will keep 100% of the transactions that occur across the Flower Movers Network directory, and consumers will avoid high processing fees charged elsewhere.
About Flower Movers Network
Flower Movers Network is an online directory featuring listings of local retailers of flowers and gifts. The company's goal is to connect consumers with local florists anywhere flowers need to be delivered. By utilizing independent florists that adhere to the highest quality and service standards, Flower Movers Network finds the best online florists to provide same-day delivery of floral orders to customers nearly anywhere in the world.
###