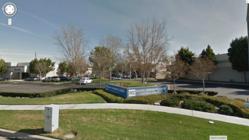 Chicago, IL (PRWEB) May 03, 2013
Thanks to unprecedented growth, Florock® Polymer Flooring, manufactured by Crawford Laboratories, Inc., Chicago, is pleased to announce the May 1st opening of its new West Coast warehouse, located in the Pacific Corporate Center, 9310 Norwalk Blvd, Santa Fe Springs, California 90670. Ideally situated near the 5 and 605 Interstates, the 10,000 sq. ft. facility with convenient loading docks will service the expanding list of Florock customers in western and southwestern states.
An experienced warehouse manager will be present at the new location to manage inventory, ready shipments for pick-ups, as well as receive product deliveries from the Chicago factory. Summer Freeman, West Coast Business Development Manager, will oversee the operation. Regionally popular Florock products will be stocked, as well as a selection of innovative items new to the market.
David Schmetterer, Florock President, reflects, "We're thrilled to be solidifying our presence on the West Coast. We have a knowledgeable, exceptionally customer-oriented team in place, a superior product, and now, a fantastic new warehouse location. We're looking forward to great times ahead for Florock in the West."
Experienced Florock representatives are locally available nationwide. Call 1-800-FLOROCK (1-800-356-7625) to find one near you.
____________________________________________________________________________
ABOUT FLOROCK®, MANUFACTURED IN THE U.S.A. BY CRAWFORD LABORATORIES, INC. -- Serving facilities nationwide, Crawford Laboratories, Inc., is a respected leader in the manufacture, research and development, and installation of solutions-oriented concrete floor coatings and toppings. Independently owned for over 60 years and located in Chicago, Illinois, Crawford Laboratories was founded on the principles of cutting-edge technology, innovation and impeccable integrity.