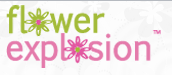 Cut-to-order exclusive blooms
Wilmington, DE (PRWEB) February 25, 2013
Many flower companies increase their prices close to Valentine's Day, leaving consumers with limited choice. Flower Explosion is attempting to fill the gap by being an affordable supplier that delivers fresh-cut roses and bouquets, saving consumers the expense of high prices. With the help of LAD Solutions, the renowned Los Angeles-based internet marketing firm, Flower Explosion's online pre-booking deals turned in record profits and helped customers make their significant others days very special.
Flower Explosion is inclined to deliver fresh flowers before Valentine's Day, making sure customers get the freshest cuts possible. The company is aware that prices will shoot up during the month of February, making it impossible for some customers to make a purchase. With this awareness, Flower Explosion decided to offer affordable pre-booking before 15th January for customers looking to make a purchase early.
The Valentine's Day selection provided a large selection of fresh-cut flowers, bouquets and gift boxes. The fresh-cut roses range includes different colors, sizes and shapes such as Raphaela Pink Rose, Black Baccara Red Rose and White Edible Rose. The bouquets are ready-to-go, and organized in large boxes. The gift box provided includes a free postcard, allowing customers to write the message they desire. Ecuadorian varieties are also available which includes Super Tall, Tinted and Premium Roses. The Ecuadorian class is known to last fresh for multiple days after being cut.
Roses are a popular pick for Valentine's Day. They appeal to the global market, including Canada, Russia, Germany, Russia and the US. Flower Explosion delivers to all these major markets with all orders sent through free FedEx shipping. There are no extra charges or hidden fees, so customers pay the pre-booking prices they see.
The average stem length for Valentine roses is 25 inches or 63.5 cm. Customers can also pre-order extra-long stems upon request. The orders can also be placed in the form of bunches, with 25 stems making a single bunch. Wholesale specials are also available for orders above 250 stems.
The packaging process takes place at farms, where certified employees prepare the roses for their journey. Customers will witness the magic of flower explosion when the roses hydrate and the bloom opens.
The complete range of roses can be found online at the company's website. Customers who want to avoid high prices as Valentine's Day nears are encouraged to take a look.
About Flower Explosion: Located in Wilmington, Delaware, Flower Explosion assists customers by providing fresh-cut flowers and bouquets of the highest quality directly delivered from the farms. The company recognizes that every customer has a different taste, and specializes in more than 100 types of flowers. The quality standards are reinforced as the main logistics operations are based in Quito, Ecuador. Those interested in convenient pre-order rates before Valentine's Day should head over to their online outlet to see the range.