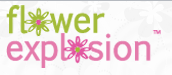 Wilmington, DE (PRWEB) April 25, 2013
Flowerexplosion.com's listing in Weddingwire.com provides vendors, florists, event planners and DIY brides information and access to direct from farm shipments of fresh cut flowers. Similar to LinkedIn for a professional's business to business networking, Weddingwire.com provides access by vendors to new sources. The overall growth in the use of the Internet in sourcing products and services is opening up a whole new market for producers, distributors and end consumers. This is particularly true when it comes to DIY brides wanting to be more directly involved in the purchase of items for their wedding.
One reason why a listing in Weddingwire.com was obtained is because many brides aren't aware of the option to buy flowers direct from farms, maintaining their freshness well past the wedding event, providing longer lasting memories for the bride and groom and wedding guests. The trend for brides to buy flowers direct has increased because of the rapidly escalating costs associated with weddings. In addition to brides buying direct because of the lower price, wedding planners and retail outlets are also taking advantage of this new development in flower supply. The growth of this new purchasing channel is expected to continue to grow at a rapid rate.
As logistics and trade agreements have improved between South America and North America, various producers from Ecuador and Colombia have begun to ship their products directly to middle and final consumers such as brides. This has opened up a brand new market for farmers both in the U.S. and overseas. Direct access to farms has also enabled the shipment of fresher flowers that have longer life as well.
With this alternative source for flowers through such companies as Flowerexplosion.com, brides have been able to customize their orders and get lower prices. The Weddingwire.com listing more effectively links producer capabilities to the US wedding market. This capability has added a different dimension to flower selection brides are increasingly discovering.
In addition to providing brides with a direct farm source for wedding flowers, Flowerexplosion.com offers consulting with flower specialists upon request at no cost. Brides are advised about possible flower substitutions in order to reduce a budget and take advantage of seasonal and color trends.
Through its association with Weddingwire.com brides can directly book appointments with flower consultants from Flowerexplosion.com. With brides time pressed to get all the details of their wedding arranged in the most time efficient way possible, the direct appointment booking feature of Weddingwire.com provides added value to those who do business with Flowerexplosion.com.
DIY use of the Internet for the direct purchase of flowers will continue to grow as brides increasingly rely on the Internet as a comprehensive source of wedding related supplies and material.
Flower Explosion: Flower Explosion LLC is a flower supplying company based in Wilmington, Delaware. The company specializes in more than 100 types of flowers, which are grown in 25 associated farms in Ecuador, Colombia, Costa Rica and Holland. Although the company's corporate headquarters is located in Wilmington, DE it main logistics station operates in Quito, Ecuador.