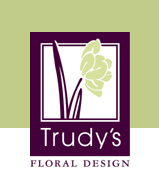 Seattle, WA (PRWEB) July 29, 2011
Raised and educated in Switzerland, Trudy Rosemarin has been studying and cultivating flowers in her own garden for many years now. With her skill and understanding of growing flowers, Seattle flower delivery Trudy's Floral Design is bringing her European flair to the Northwest.
One thing that she understands is that an office can sometimes not be a very desirable place to be during the day, so Trudy is bringing powerful and vibrant bouquets to the workplace to help bring up moral and boost productivity. According to a Texas A&M study on the impact of flowers and on workplace productivity, problem solving skills, idea generations and creative performance improve substantially in workplace environments that include flowers and plants.
With the introduction of Trudy's Floral Design Seattle business bouquet arrangements you will receive top of the line home grown products that excel past the competition. Leveraging her ability of creating beautiful floral arrangements to the business world is her attempt to brighten up the work place and perhaps boost productivity by bringing up daily moral and enhancing creativity in the workplace. If there is one thing she know it is flowers, only an artisan of the craft could possibly make such an impact on complete strangers, so whether you need to spice up the reception area, lobby, or maybe one of your employees work space, there is no doubt that Trudy has just the arrangement you need to accomplish the task.
Trudy's Floral Design is a Seattle flowers company that offers the freshest and most unusual flower arrangements and delivery. Trudy Rosemarin was raised and educated in Switzerland and brings a true European flair to all of her creations.
###