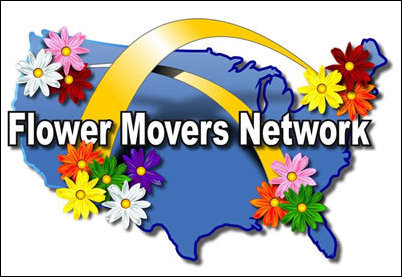 April is a great time of year for sending flowers and gifts
Denver, CO (PRWEB) April 4, 2007
Flower Movers Network, the premier online directory for finding local florists, is pleased to offer its April 2007 suggestions for great flowers and gift baskets to send for the upcoming holidays. Easter hops in on April 8, while Administrative Professionals Week (also known as Professional Secretaries Week) takes its turn this year from April 22 through 28.
For Easter gifts, lilies are a standard, beautiful choice to send to friends and family. If you are looking for something more unusual, remember that Easter also is one of the first holidays of the spring. Send brightly colored tulips, roses, or even hyacinths in an artful arrangement. You can also send baskets full of flowers as well as stuffed toys and candy for Easter gifts the whole family can enjoy.
Administrative professionals work hard throughout the year, and their special week gives bosses and co-workers a chance to recognize their accomplishments with special floral bouquets. Send daisies, tulips, or other brightly colored, spring-like flowers. Make sure that the flower arrangement stands out, as it will likely be prominently displayed on a desk or in an office. A carefully worded card can express just how much one appreciates an administrative professional's hard work. For a special touch, work with local florists that can help you send a gift basket full of candy and savory snacks that can be enjoyed - or shared - for weeks to come.
"April is a great time of year for sending flowers and gifts," said Dan VanHousen, CEO of Flower Movers Network. "Both Easter and Administrative Professionals Week provide reasons to send some cheery flowers to friends, family, and co-workers. And by taking advantage of local florists, senders can save money and ensure that their flowers arrive fresh and beautiful."
About Flower Movers Network
Flower Movers Network is an online directory featuring listings of local retailers of flowers and gifts. The company's goal is to connect consumers with local florists anywhere flowers need to be delivered. By utilizing independent florists that adhere to the highest quality and service standards, Flower Movers Network finds the best online florists to provide same-day delivery of floral orders to customers nearly anywhere in the world.
###