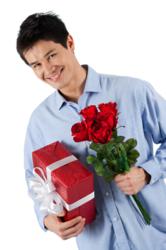 We are proud to bring our 20 years of floral and gift industry experience to the fundraising sector.
Dacula, GA (PRWEB) December 07, 2011
Dacula, GA /Flowers and Gifts USA/ - Flowers and Gifts USA, an online fresh flower distributor, has announced the launch of their new website service that is strictly geared towards benefiting fundraising organizations. Their entirely free service creates custom branded flower and gift e-commerce websites for their clients and gives back 20% of sales as fundraising revenue.
"We have created a very quick and easy way for fundraising organizations to benefit from today's six billion dollar a year U.S. Florist industry," said Flower and Gift USA President Larry Achtman. "We know that in our current down economy, many people can't be as charitable as in times past and we want to help. People are sending the gift of flowers everyday anyways, now they can have a second impact by helping a charitable cause too!"
Flowers and Gifts USA is striving to win market share by relying on statistics that show 80% of consumers are likely to switch brands similar in price and quality, to ones that support a cause.
Achtman continued, "The online sales of Florist delivered flowers creates the perfect school fundraiser, or fundraising tool for nonprofit organizations, sports teams, etc. With no product handling, no door knocking, no money collections, and no cost to our clients, really, there's no way for them to loose!"
"Flowers and Gifts USA utilizes the 1800Flowers/Bloomnet network of Florists, giving us nationwide coverage by a very talented and professional group of Designers and Florists", Achtman said.
Flowers and Gifts USA is headquartered in the North Atlanta suburbs with representatives located from coast to coast. They can be found online at http://www.flowersandgiftsusa.com.
###