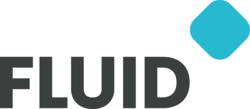 The addition of device optimization is just one more way Fluid is making the digital shopping experience seamless for customers and helping to drive increased conversion rates for retailers.
SAN FRANCISCO (PRWEB) October 04, 2011
Digital shopping innovator, Fluid Inc., has made shopping on "touch" devices, such as smartphones, tablets or kiosks, easier and faster with device-optimized presentation of rich-media product displays. Available now for online shopping websites, Fluid Experience device optimization enables retailers to create the right visual presentation for the right device, thus offering an effective visual experience and easier navigation. The new device optimization feature is part of the company's flagship Fluid Experience solution that brings online customers closer to an in-store experience with dynamic product merchandising.
The Right Presentation for the Right Device
"Our technology automatically detects the type of device being used, quickly adapts and offers the best possible presentation of rich media product displays," said Brian Biggs, senior director of product management at Fluid Inc. "The addition of device optimization is just one more way Fluid is making the digital shopping experience seamless for customers and helping to drive increased conversion rates for retailers."
The proliferation of new devices like tablets and smartphones is fundamentally changing the way consumers browse the Web and engage with brands. Merchandising products to these consumers is not as simple as shrinking down the images to fit on the appropriate device. "It's about ensuring features like product zoom are seamless and even entertaining," said Biggs. "The navigational methods of the desktop don't necessarily apply and there's an opportunity to really elevate the experience. This will only become more important as the number of devices grow."
Lifestyle brand Elie Tahari was one of the first to implement Fluid Experience device optimization as part of the company's new ecommerce website. "With Fluid's device optimization feature, mobile and desktop users are catered to from the same platform. Fluid's implementation is able to detect our site visitor's device and serves up the optimal presentation," said Elie Tahari, chairman. "We couldn't be more pleased with how our partners at Fluid have helped us showcase elaborate detail and fine workmanship that Elie Tahari is known for."
Workflow Optimization
With Fluid Experience a production team's workflow does not need to change. Customers can now use one version of an image to deploy product displays dynamically optimized for multiple devices, ensuring a great experience across every customer touch point while reducing production workload for retailers with limited time and creative resources. Customers upload one version of the image and Fluid Experience takes care of the rest.
About Fluid Experience
Fluid Experience is the fastest, most flexible high-quality solution on the market. It fits seamlessly into ecommerce websites and integrates with back office systems; is completely customizable; can be tested and implemented in a matter of hours or days; and requires no training or IT involvement to manage.

Rapid Results: Implementation takes a matter of weeks, not months. Custom templates can be completed in a day.
Easier Authoring and Posting: Marketers and merchants can implement product configuration, text personalization and multi-variant testing with real-time point-and-click controls, without involving IT.
Flexible Hosting: Choose between hosting your own assets or have Fluid CDN serve them to guarantee a blazing fast site performance.
Availability
Existing Fluid Experience customers: Touch optimization is available via Fluid administrative tools. Please contact support(at)fluid(dot)com with questions. If you would like to learn more about Fluid Experience, please contact sales(at)fluid(dot)com or call (877) 343-3240.
Fluid: Digital Shopping Innovation
Fluid Inc. creates engaging customer experiences that drive conversion, satisfaction and brand loyalty. Fluid delivers these results though custom agency engagements and the Fluid Retail Experience Platform. Founded in 1998 and with offices in San Francisco and New York, Fluid's customers range from mass-market retailers to luxury goods manufacturers, and include top brands such as: Coach, Diapers.com, Nine West, Reebok, Sears, The North Face, and Vans. For more information, visit http://www.fluid.com, and follow us on Twitter @Fluid or Facebook FluidInc.
###