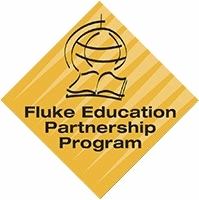 A lot of schools are surprised when they find out they can save thousands of dollars through this program to which they never knew they were entitled
Long Branch, NJ (PRWEB) July 21, 2009
Good news is in the mail for tens of thousands of educational institutions ranging from high school auto shops to the MIT Physics Lab. These institutions have been receiving applications for technology grants mailed out by Tequipment.NET. These grants will allow schools to save up to half off the standard list price on Fluke test and measurement products, like their iconic multi-meters. This Grant Program is open to all US based educational institutions and all grants can be completed online at http://www.tequipment.net/Flukeedugrantform.asp.
Tequipment.NET is a test and measurement instrument supplier and a division of InterWorld Highway LLC. This company's ties with education date back to the 1960's initially as Shortess-Rawson and Associates. Tequipment is assisting in this grant process by sending out applications to over 50,000 schools. Grant recipients will range from secondary and vo-tech levels to large universities, across the nation. Tequipment.NET is also trying to get this information out to the educational community by launching a PR and web based campaign. As stated by Tequipment's Vice President, Evan Cirelli, "We want as many schools to know about this program as possible. It's a wonderful opportunity to upgrade or add equipment to their existing and new programs." You have to give Fluke Corporation a lot of credit for helping these educational facilities out, even in these difficult times. Not only are the schools excited about the huge savings, but they are also excited about the high quality of the Fluke products".
Although educational grant programs, http://www.tequipment.net/Flukeedugrantform.asp, have been in existence for a while, the purpose for this mailing is to increase the awareness and availability of this program. "A lot of schools are surprised when they find out they can save thousands of dollars through this program to which they never knew they were entitled", observes Tequipment's Evan Cirelli.
All of this comes under the auspices of President Barack Obama's Green Initiative and stimulus package spending. The innovation that will be needed to slow and reverse the damage done to our environment will come from our educational institutions. This will be done by both research and development or by technology education needed to tackle these issues. This adds up to savings in purchases that will enable educators to utilize their budgets, thus freeing up more funds for spending and hiring. This will create new jobs and new opportunities. This is a perfect example of how education, industry, and government can work together by investing in the infrastructure of America, as well as in the educational systems.
The benefits of programs like this are more than monetary, although even from a fiscal perspective alone, the impact of the savings could be enormous. This is in fact more than a matter of savings. This should help to motivate educational spending in directions that will impact on the process of instruction and learning. The classroom of the future will be a more enriched, focused, and hands-on environment.
Indeed, the good news is arriving, and this Grant Discount Program now being partnered by Fluke and Tequipment.NET may be just the beginning. Already, $44 billion of similar initiatives is under way the American Recovery and Reinvestment Act and numerous similar programs may be coming down the pipeline. In conjunction with this Grant program of 50% savings, there are many positive signs that America's industries and educational institutions are moving towards a greener future.
About Touchboards and Tequipment:
InterWorld Highway LLC is an internet based company located in Long Branch, NJ. The company was founded in 2003, with very little capital and an aggressive plan for growth. In 2008 the company generated 25 million in sales and employs 40 people.
Contact:
Tracy Craig, director of public relations
InterWorld Highway LLC
732-278-2571
###