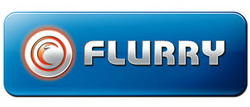 We are thrilled to have Menlo Ventures lead this round of financing, and to have Sonja Hoel Perkins join our board of directors
San Francisco, CA (PRWEB) December 7, 2010
Flurry Inc., a leading provider of mobile application analytics, discovery and monetization solutions, today announced that it has closed a $15 million Series C round of financing. The round was led by Menlo Ventures with participation from existing investors, including Draper Fisher Jurvetson, InterWest, First Round Capital and Union Square Ventures. Sonja Hoel Perkins, Menlo Ventures Managing Director, will join Flurry's board of directors.
"We are thrilled to have Menlo Ventures lead this round of financing, and to have Sonja Hoel Perkins join our board of directors," said Simon Khalaf president and CEO of Flurry. "The addition of Menlo Ventures builds on the strength of our existing investors, and our goal of powering the businesses of tens of thousands of application developers serving hundreds of millions of consumers in the explosively growing mobile application market."
Flurry intends to use the funds to expand the reach of its Flurry Analytics and AppCircle services across the top mobile application platforms, including iOS and Android. The funds will also be used to expand sales and marketing, as well as accelerate the development of new services that change the way advertisers engage with consumers through mobile applications.
"Flurry plays a fundamental role in the booming mobile application market," said Sonja Hoel Perkins, Menlo Ventures Managing Director. "More importantly, Flurry has positioned itself like no other company to help mobile app developers solve critical audience segmentation, distribution and monetization challenges."
In November 2010, Flurry measured 5 billion anonymous, aggregated end-user sessions from over 100 million unique devices for a total of more than 35 billion data transactions. The company also announced that over 30 million unique users have viewed an AppCircle application recommendation and millions of apps have been downloaded as a result of AppCircle-targeted recommendations.
"Since joining as an investor and board member in January 2010, I have been impressed by Flurry's fantastic growth and positive impact on the mobile application market," said Doug Pepper, General Partner at InterWest Partners. "The importance of their role to the ecosystem – from developers and platform providers to agencies and brands – continues to grow."
About Flurry
Flurry is a leading smartphone application analytics, promotion and monetization platform used by more than 35,000 companies in more than 60,000 applications across iOS, Android, Blackberry and J2ME. Flurry tracks over five billion anonymous, aggregated end-user application sessions each month.
Flurry Analytics helps developers make better applications, increase retention and grow revenue. Flurry AppCircle is an intelligent, analytics-powered cross-selling network that accelerates user acquisition for promoters and meaningfully monetizes applications for publishers.
Flurry is venture-backed with offices in San Francisco and New York. For more information, please visit http://www.flurry.com.
Note to Editors
iOS, iPhone, iPad, Android, Blackberry and J2ME are trademarks of their respective companies. All other company and product names may be trademarks of the companies with which they are associated.
Media contact:
Peter Farago
VP Marketing
Flurry, Inc.
peter(at)flurry(dot)com
510-461-4450
# # #