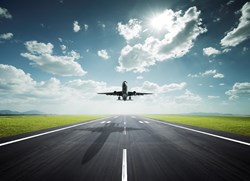 Travelling is like flirting with life.
Its like saying, I would stay and love you, but I have to go;this is my station.
-Lisa St.Aubin de Teran
San Bruno,CA (PRWEB) June 26, 2013
FlyBusinessCheap.com is a new competitive company, which recently entered the air travel industry and specializes in luxury but affordable business and first class travel. Despite the fact that the company under consideration has commenced its operations less than two years ago, its management, which has more than ten years of experience in the luxury air travel industry, managed to make FlyBusinessCheap.com a top player on the market by developing a company business strategy that allows the company to meet and exceed air travel market and competitor key business indicators and future growth expectations.
What is their secret? FlyBusinessCheap.com offers great deals on first class and business class tickets to any worldwide destination. Flying luxury around the globe has never been so easy and affordable before. Customers can enjoy comfortable seats, the convenience of fast boarding and excellent service while saving thousands of dollars on each flight. And for those who fly frequently this is good news. FlyBusinessCheap.com offers affordable prices on last minute deals, corporate travel, high season and off-season flights and multi-city trips. The key to success lies in excellent customer service, highly discounted first class and business class airfares, and most importantly, the company's remarkable travel experts with a great commitment to their job and professional expertise in the air travel business. Meeting and exceeding today's real market requirements allowed this company to become the leader in travel business. In addition to the key characteristics mentioned above, it might come as no surprise but FlyBusinessCheap.com offers incredibly low prices on all sorts of luxury travel air tickets.
After years of hard work building FlyBusinessCheap to be a great company dedicated to serve its clients, management has built a solid network of suppliers that involve major airlines, air consolidators and other important players within the air travel industry. Thanks to its exclusive connections this company can get the best deals, which are not available through mainstream online booking websites.
A major downfall of the automatic flight search engines that benefits FlyBusinessCheap is the fact that it is impossible for them to find the cheapest business or first class airfare as they send an automatic request to all major air carriers, and after comparing fares found among all of them, the lowest price is proposed as a result of a search. However, this price could be up to 50% higher than the price offered by FlyBusinessCheap. This happens due to lack of a "human touch". At FlyBusinessCheap.com agents negotiate fares by calling travel partners directly, and as a result, get fares that are simply unavailable during regular web search.
"Many of our customers do not believe that we can offer such incredible deals and think that our prices are not real; but this is the reality and we have satisfied plenty of customer demands by finding best outcomes possible, as well as gained our consumers' loyalty thanks to our excellent customer service and an ability to get the lowest fares never seen before," said Max Cherkov, the CEO of FlyBusinessCheap.com.
Getting cheap first class and cheap business class flight is very easy with http://www.FlyBusinessCheap.com. The company has a user-friendly website through which a client can get special deals by calling 800-818-2451, filling out the request or chatting with one of the travel experts readily available to help. Once agents receive customer's information, they search for the best deal and give a response in just a few minutes.
There is nothing better than enjoying convenience of luxury plane seats during a long flight, and experienced travel experts at FlyBusinessCheap are happy to assist anybody to achieve this level of comfort at affordable prices. Leisure or work, whatever the reasons are for the trip, with Fly Business Cheap pleasurable flight experience is guaranteed.
Now the whole new way of discount luxury travel is available at http://www.FlyBusinessCheap.com.