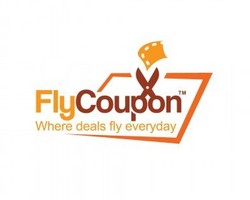 FlyCoupon had so much success with their first Customer Appreciation Day that we decided to do it again
Chicago, IL (Vocus) April 20, 2010
FlyCoupon, "Where Deals Fly Everyday" Announces $5 "Customer Appreciation Day" from April 23 - Apriil 25, 2010. "FlyCoupon had so much success with their first Customer Appreciation Day that we decided to do it again" said Steve Shlagman, founder of FlyCoupon. This time the promotion will be offered for the whole weekend. Create your account for free and a $5 credit will be deposited into your account towards any future purchase. This offer is available for new and existing subscribers.
Each week day FlyCoupon emails its Chicagoland subscribers free of charge one amazing deal that offers 50 to 90 percent off local area restaurants, spas, salons, recreational facilities, concerts, retails shops and more. Flycoupon negotiates unprecedented deals with local businessess throught its new spin on e-commerce: group buying power. When enough people purchase the offer, everyone receives the deal. If the minimum is not reached, then no one gets the deal and the subscriber's credit card is not charged.
Recent deals have included $10 for $20 worth of food at Las Palmas in Buffalo Grove, $22 for $45 Mani/Pedi at Northshore Nails & Day Spa in Glenview and $35 for $75 worth of French Seafood at Oceanique in Evanston.
Since deals are only activated if a certain number of people buy the deal, subscribers are encouraged to share the deal with friends and family through popular social media sites such as Facebook and Twitter.
About Fly Coupon:
FlyCoupon was founded by three Chicago neighbors in the summer of 2009 during their annual block party. After much debate about the current economy, and the value of the all mighty dollar, they came up with an idea that if they banded together, they could all save a lot of money while enjoying their city at a discount. Quickly they realized that countless others would also want to join the group and as the group grew, there would be safety in numbers. The next step was to get the business to agree to discount their prices if they promised a lot of people would purchase the deal. Business owners agreed and FlyCoupon was launched.
Using "group or collective" buying power, FlyCoupon is able to offer unbeatable deals on a daily basis for its subscribers. Their model is simple; they offer consumers great deals by guaranteeing businesses a minimum number of customers. If the minimum is not reached, the consumer's credit card is not charged, and the business owner pays nothing.
If you are interested in being a featured business or learning more about FlyCoupon, visit http://www.flycoupon.com.
###