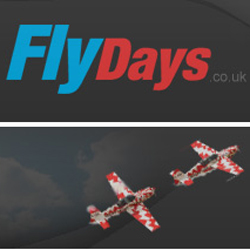 Special offers for flying experiences and flying lessons as well helicopter rides and hot air balloon flights
(PRWEB UK) 31 August 2012
Flydays.co.uk have hosted some new special offers on the homepage of their website for various flying experiences and flying lessons as well helicopter rides and hot air balloon flights.
Dan Jones, Operations Manager for Flydays said "Flying Experiences are obviously affected by the Weather so we have put up some new offers to try and get customers to take advantage of what will probably be the last month with some decent sunshine. According to some forecasts we are going to have a nice September"
There is currently a no fly zone over London and Dan Jones went on to say that its best to wait until mid September to try and book your flight if you are planning to fly in the London, Essex and Kent areas.
To book a flying lesson or perhaps a gift for someone like a hot air balloon flight visit the flydays.co.uk website.