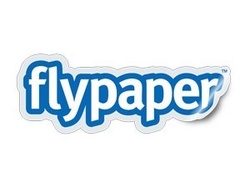 80 Most Influential People in Sales and Marketing History
PHOENIX (PRWEB) May 29, 2008
Market feedback from more than ten thousand current users suggests that many are using the application in sales and marketing functions to create high-impact, interactive presentations and Flash®-quality Web content. Later this year the company plans to introduce a Flypaper Pro version designed for business users that also want to track viewer feedback, import and spruce up existing PowerPoint presentations, and integrate the application with industry standard CRM systems.
Pat Sullivan, CEO of Flypaper and recognized as one of the "80 Most Influential People in Sales and Marketing History" by Sales & Marketing Management Magazine, said, "Flypaper completely changes the way people sell, persuade and educate on the Web. Our users have told us they can now easily put together custom, Flash-quality sales presentations, proposals and interactive brochures with less time and cost than ever before. We are so excited to offer this version, which makes this new kind of selling and storytelling on the Web easy."
New key features for Beta II include:
PowerPoint Conversion – Make static PowerPoint presentations come alive by importing them into Flypaper. Add rich media, interactive elements to the existing text and graphics then share the more engaging, optimized version on the Web. Enhanced Media Search – Create rich media presentations with YouTube videos, and images from Google, Yahoo, and Flickr. Search directly from within the application, then drag and drop right into your presentation Simplified Share – Easily propagate your Flypaper content and embed in a corporate Web site, blog or social networking page, or send via e-mail with just a couple clicks Interactive Media Player – The "FlyPlayer", the world's first Interactive Player, lets users play and interact with any Flypaper presentation that is shared Media Library – New "Flybrary" offers a media library from within the application for users to store, organize and quickly search downloaded media such as video, music and images. With the new Web site, Flypaper users will have access to hundreds of professionally designed templates, including sample content for sales, marketing, training, design and more. Users can select from hundreds of template options and sample presentations designed specifically for their function that can then be customized, endlessly edited and reused.
Later this year, Flypaper will launch a partner program where users will have access to hundreds of "Flypaper Producers" that can be hired for professional content creation. For businesses with extensive content development needs, Flypaper offers expert design, development, project management and hosting services.
The Flypaper application allows professionals to easily create, edit and share Flash®-quality, interactive presentations and other rich media content on the Web without requiring any programming skills. Flypaper is available as a free download from http://www.flypaper.com and the professionally designed templates available from the Web site and through the application can be downloaded, customized and reused endlessly.
About Flypaper Studio, Inc.
Flypaper Studio, Inc. is a Phoenix-based technology innovator focused on revolutionizing the way people sell and communicate on the Web. Flypaper allows users to produce high-impact presentations and other Web content that rivals the interactivity and quality of custom Flash development, but without requiring design or programming skills. Users can download the free application from the Web site, and access an endless variety of professionally designed, Web-ready templates and sample content that can be quickly customized and immediately published to any Web site - including YouTube, Facebook and others. To learn more and to download the free Flypaper software, visit Flypaper.com.