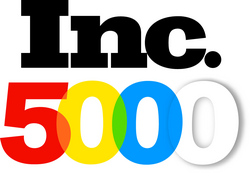 The Inc magazine ranking reaffirms that our goal of making travel on private jets a simpler, more affordable option is being met with wide acclaim and supports our 98 percent customer retention rate
Hingham, Mass. (PRWEB) September 16, 2008
FlyPrivate, a nationwide jet travel service for business and leisure travelers, today announced it has achieved its first Inc. magazine ranking of the nation's 5,000 fastest growing private companies. FlyPrivate was placed No. 25 in the Top 100 Transportation Companies and No. 66 in the Top 100 Businesses in the MA-NH category and No. 1,894 overall. The company has experienced three-year growth of 197.2%. The Inc. 5000 list is the most comprehensive review of the most important segment of the American economy - independent-minded entrepreneurs. Taken as a whole, these companies represent the backbone of the U.S. economy.
FlyPrivate, which is currently rolling out new programs aimed at increasing private jet travel accessibility to business and leisure travelers, was noted not only for providing immediate access to jet travel without deposits or a long-term commitment, but also for its active participation in the "First and Goal" program that recruits donors for the National Bone Marrow Registry.
"Achieving the Inc. 5000 ranking is an important milestone for FlyPrivate, particularly at this time when we are expanding our service offerings to meet the growing demands of private jet travel," said Don Smith, co-founder and COO, FlyPrivate. "The Inc magazine ranking reaffirms that our goal of making travel on private jets a simpler, more affordable option is being met with wide acclaim and supports our 98 percent customer retention rate," Smith said.
Since 2002, FlyPrivate has provided cost-effective private jet service with access to a network of light, mid-sized and heavy aircraft. FlyPrivate's industry-leading service includes rapid response and more flight backup options at a cost of up to 25 percent less than the company's competition. FlyPrivate also offers no blackout dates and no long-term contracts or up-front deposits - just safe, high quality pay-as-you-go, private charter jet service.
About Inc. magazine
Founded in 1979, Inc. magazine (http://www.Inc.com) is the only major business magazine dedicated exclusively to owners and managers of growing private companies that delivers real solutions for today's innovative company builders. Inc. provides hands-on tools and market-tested strategies for managing people, finances, sales, marketing, and technology. Visit http://www.Inc.com.
About FlyPrivate
FlyPrivate®, headquartered in Hingham, Mass., offers nationwide private jet travel service for business travelers and individuals who want peace of mind without hidden costs. Founded in 2002 by veterans of the private jet industry, FlyPrivate has given its customers un-matched freedom with reliable service - no exceptions. As an established industry leader, FlyPrivate offers customized services including: guaranteed access, guaranteed aircraft backup, and business and personal savings programs. Visit http://www.FlyPrivate.com.
All flights arranged by FlyPrivate are operated by Part 135 Certified Air Carriers. FlyPrivate will act as your agent for the purpose of obtaining charter service.
For further information, contact Greg Goodwin, VP Marketing, FlyPrivate, at 800-641-5387.
###