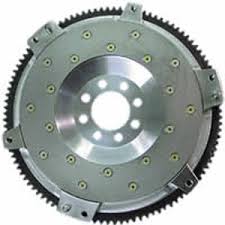 These essential parts can now be purchased for a better price to aid buyers in locating parts with low mileage.
Cleveland, Ohio (PRWEB) May 19, 2013
Manual transmissions remain popular in new and classic vehicles due to the benefit these parts provide. The lack of digital controls and the ease of working on these transmissions has helped maintain the popularity of these units. The AutoProsUSA.com company sells preowned auto parts online and is now offering flywheels for manual transmissions. These essential parts can now be purchased for a better price to aid buyers in locating parts with low mileage. These reductions in price for these manual parts can now be researched online at
http://autoprosusa.com/used-flywheels-for-sale.
The parts and accessories that are constructed by automakers have been upgraded to include more digital sensors and controls. Many of the vehicles produced after the year 2000 include a mixture of manual and digital controls. The use of manual transmissions provides drivers with the non-digital controls that some drivers prefer in cars, trucks and SUVs.
Locating replacement parts for these editions is not always easy for buyers not currently purchasing through an OEM source like an automotive dealership. The addition of the flywheel and related parts for transmissions online is expected to assist buyers in locating quality inventory for sale.
The AutoProsUSA.com company website has been redesigned this year to help buyers locate parts easier online. New pages are now part of the updates that are online to help inform buyers of the parts quality and other information before sale. There are now hundreds of pages that buyers get immediate access to when browsing the company website. To go with the new pages, a quote system is now used online to generate pricing. The installation of this system now supplies quotes with a simple mouse click. All quotes can be reviewed for the low company pricing currently in place.
The additions to the company website are now in line with updates made to the company policies offline. The surge in parts additions to this company this year has helped to establish a policy for warranties. Each part that is sold now comes with a level of protection in the form of a warranty. The age of each part as well as the condition and year are already figured into the warranty period. These policy changes are a direct result of providing better quality parts to buyers in the Auto Pros company network.
Requests for parts not displayed on the company website or requests for inclusion in the company database by salvage or junkyard dealers can be forwarded to the following address:
Auto Pros USA
1270 Crabb River Rd.
‪Richmond, TX 77469
(888) 230-1731
(713) 560-7017
About AutoProsUSA.com
The AutoProsUSA.com company has maintained its reputation in the secondary parts market by supplying thousands of parts at discounted prices to North American buyers. This company is owned by experts who ensure complete customer satisfaction with each order. New improvements to the company resources online this year have helped result in better sales volume. The frequent incentives created and announced to buyers has helped introduce the AutoProsUSA.com difference to parts buyers in more parts of the U.S. The upgrades that have taken place for the inventory and changes to the shipping policies are two examples of ways used by this company to boost customer confidence.