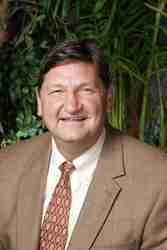 We are very pleased to have Bob join our Board of Directors team
Philadelphia, PA (PRWEB) February 16, 2010
FMC Corporation (NYSE: FMC) announced today Bob Trogele, Ph.D. has been elected to the Board of Directors of the Agricultural Retailers Association (ARA). Trogele is North America director for FMC Agricultural Products and in his sixth year at FMC. With the appointment, Trogele becomes the 43rd executive to serve on the current board.
"We are very pleased to have Bob join our Board of Directors team," said Daren Coppock, ARA president and chief executive officer. "His solid expertise in the agriculture chemical business is a welcome addition as we continue to serve as the voice of the ag retail and distribution industry."
In addition to his responsibilities with the ARA, Trogele serves as a board member and executive committee member for CropLife America and is an Honorary Professor of International Business at the School of Economics, University of Berlin in Germany.
Prior to his work at FMC, Trogele held numerous executive positions including managing director and president positions with Bayer, Aventis, and Hoechst Schering AgrEvo.
He holds a Ph.D. in business from the University of Gottingen. An Olympic athlete in basketball, Trogele also attended Wichita State University on an athletic scholarship and played six years of professional basketball before entering the chemical industry in 1986. His passion for AgBusiness results from the long tradition of farming in Trogele's family.
About FMC
FMC Corporation is a diversified chemical company serving agricultural, industrial and consumer markets globally for more than a century with innovative solutions, applications and quality products. The company employs approximately 5,000 people throughout the world. The company operates its businesses in three segments: Agricultural Products, Specialty Chemicals and Industrial Chemicals.
FMC and the FMC logo are trademarks of FMC Corporation. © 2010 FMC Corporation. All rights reserved. FMC 2710 01/2010
###