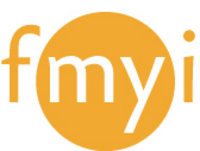 "We're excited about launching our FMYI brand video," said Justin Yuen, President, FMYI, Inc. "Over the last six years, we have wanted to create a video that tells our story. 'A New Day' expresses what the heart and soul of FMYI is all about.
Portland, OR (PRWEB) February 4, 2010
FMYI (for my innovation), Inc., a leader in collaboration sites that empower teams to make a difference, today unveiled its first-ever brand video titled "A New Day" as well as 2009 performance achievements and recognition as a sustainability leader in Portland.
As people seek ways to grow during hard times, FMYI is leading the way by redefining the idea of work. Trusted by teams at non-profits, small businesses and Fortune 500 brands, FMYI is now telling its own brand story with the release of A New Day. With the backdrop of stunningly beautiful scenes of Portland filmed by Ben Garvey and inspirational music by Bruce Gibbs, narrator and FMYI President Justin Yuen calls for change agents to stop working, start innovating and keep empowering.
"We're excited about launching our FMYI brand video," said Justin Yuen, President, FMYI, Inc. "Over the last six years, we have wanted to create a video that tells our story. 'A New Day' expresses what the heart and soul of FMYI is all about, and what we aspire to deliver to our customers. Using a FMYI collaboration site, customers can solve problems like overflowing inboxes, hard to find files and overall disorganization ('Stop working'). That way, they can focus more time on achieving goals, generating new ideas, and putting things into action ('Start innovating'). And we've embedded sustainability features so they can make a difference ('Keep empowering').
Dawn of A New Day
As the video starts, Justin talks over a visual of the sun rising as the analogy for the beginning to the workday. "Here it is — a new day. A new day to make it happen. A new day to kill the to-do list," he explains. He then asks why an hour is wasted each day by workers wading through an inbox rather than enjoying, being inspired and renewed by the beauty of the day. "You know that feeling of never quite being caught up? That's called work," he says. "We're against work." He goes on to add that FMYI is about one thing, but it's a big important thing — making life easier. As an online collaboration site that empowers teams to make a difference, FMYI allows users to get to the best part, the energizing part, the innovating part, right from the very start — thinking, doing, creating. As the video ends, Justin reminds the audience of FMYI's dedication to sustainability and that "we are all in this together...we are all change agents." A New Day is available for viewing at http://www.fmyi.com/ANewDay.
"With 'A New Day' we are promoting the idea that people need to stop working," said Seth Tayler, FMYI VP of Marketing and Sales. "Definitely not the way Tiger and Conan brought work to a screeching halt, but rather by using FMYI to communicate, collaborate, to be more productive and in the loop."
Unprecedented Success Drives FMYI Forward
A bootstrapped company entirely built through client revenue, FMYI has hit unparalleled momentum as it enters its sixth year in business. Overall revenue in 2009 increased 275% by focusing on working closely with existing customers to indentify business needs and aggressively pursuing new business opportunities. Launching FMYI Version 6 in October garnered rave media reviews and visits to FMYI.com and usage of FMYI both increased by over 400%. In line with its revenue growth, FMYI nearly tripled the number of employees on its team from 6 in 2008 to 16 in 2009 and in July moved into a new headquarters in the Leftbank Project.
"There's no doubt that 2009 was our most successful year yet and has set the bar higher for ourselves," added Yuen. "We're positioned to continue our growth and expansion in 2010. With our dedication to sustainability, we're pleased to have been chosen as a Portland Climate Champion and hope others get certified as well."
FMYI is a Portland Climate Champion
FMYI recently earned the BEST Business Center's new "Portland Climate Champion" recognition. To achieve this status, the company demonstrated a commitment to energy efficiency in their business operations by providing alternative transportation options for employees, and implementing a robust waste reduction, sustainable purchasing, and recycling program. The Portland Climate Champions program was created to recognize businesses in Portland that have taken comprehensive, concrete actions to reduce their carbon emissions. The Climate Champion designation is valid for two years.
"Congratulations to FMYI on becoming a Portland Climate Champion," said Portland Mayor Sam Adams. "We appreciate their leadership in taking a comprehensive approach to reducing carbon emissions. Their innovative platform helps facilitate a paperless, virtual office, which serves as a model for Portland's business community. Their efforts support the City of Portland's goals towards dramatically reducing carbon emissions, as outlined in the City's Climate Action Plan."
About the BEST Business Center
The BEST Business Center provides free tools and advice to help businesses in Portland, Oregon become more profitable and sustainable. It is a partnership of city and regional government programs and energy utilities, including the City of Portland Bureau of Planning and Sustainability, City of Portland Water Bureau, Metro, Pacific Power, Portland Development Commission and Portland General Electric.
About FMYI (for my innovation)
Founded in 2004, FMYI is a collaboration software company with headquarters in Portland, Oregon and operations in Orlando, Florida. By considering the triple bottom line of people, planet and profit, FMYI has endeavored to build an enduring business with minimum ecological impact and maximum social value because it is simply the right thing to do. FMYI is committed to sustainability internally and to injecting sustainability into the business practices of its clients. In addition to helping companies benefit from paperless work processes, FMYI also enables a team to track its sustainable commuting modes and methods and purchases renewable energy credits for clients' FMYI power usage. Built with Web 2.0 technology, FMYI collaboration sites have been tried and tested by teams of all sizes (2-20,000) at companies, nonprofits, government agencies, and universities around the world. FMYI provides free support as an integral part of making technology work for people in keeping with its tagline, "Powered by human energy. ®"
# # #