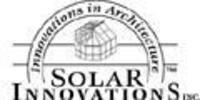 Myerstown, PA (PRWEB) September 16, 2008
Solar Innovations, Inc., a custom manufacturer of residential and commercial greenhouses; conservatories; sunrooms; and folding, tilting, and sliding glass doors, walls, windows, and screens, introduces folding wall door stile options that allow for greater design versatility.
Solar Innovations™ is now offering door stile widths for folding glass walls: wide thermal, standard thermal, and narrow non-thermal stiles. Wide thermal stiles feature Solar Innovations'™ superior thermally-broken aluminum frame and are larger in size than the standard thermal; allowing for larger, heavier doors while still maintaining the aesthetic appeal. The standard thermal stiles also utilize a thermally-broken aluminum frame system; however, these stiles are smaller than the wide thermal and provide an average sized frame option for traditional door applications. Currently the standard thermal stiles are the only hurricane certified stile option available through Solar Innovations™. Narrow, non-thermal stiles do not boast the Solar Innovations™ thermally-broken aluminum frame, but are practical for smaller door applications, making them lighter and a lower cost, or when the a narrow sight line is critical to the design.
The standard thermally-broken stile measures 2 3/4 inches, an acceptable size for the majority of applications. The narrow stile measures a mere 1 13/16 inch creating a narrower sight line, while the wide stile measures 5 1/2 inches providing strength and security.
To achieve the desired functional qualities and appearance when incorporating the folding glass wall systems directly into an existing home or a new Solar Innovations™ structure, customers can explore all the possibilities of Solar Innovations, Inc.'s door products by mixing and matching these three stiles in their application.
By utilizing only two, or all, of these stiles in a door system, customers can have the advantage of increased hardware options and an expanded architectural range. For example, a door can feature a top rail, bottom rail, and mullion of wide thermal with side rails of standard thermal. This creates a completely thermally-efficient door that is stronger than a typical standard thermal door and therefore can be constructed larger to increase the door's potential span; as well as increasing the size of the hardware used. The primary motive for this combination is the architectural appeal that comes with the varied stile sizes in the door.The same idea can be used with the narrow, non-thermal stiles and the thermal options.
Currently, Solar Innovations'™ thermal stile options are only available in applications for folding glass wall and sliding doors. Commercial doors are available in narrow non-thermal configurations; however, Solar is in the process of developing a thermally-enhanced, commercial door for release in late 2008 based on the current stiles for folding glass wall doors. This will create a more energy efficient commercial door with the same design versatility as the folding wall door product line.
"Solar Innovations, Inc. can help you to create a fully functional and energy efficient folding glass wall while maintaining architectural appeal." For more information on Solar Innovations'™ stile options, please contact the marketing department at skylight@solarinnovations.com or call 800-618-0669.
###