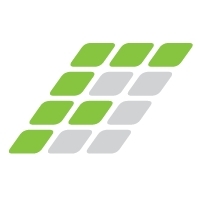 John Drolet, Vice President Indirect & Carrier Sales, Aastra USA stated, "FonAngle is a great example of Hosted PBX providers that are choosing to partner with Aastra to deliver a reliable, cost-effective product.
New York City, NY (PRWEB) November 11, 2010
FonAngle Communications, a leader in the Hosted PBX / business phone services market, is the latest in a growing number of resellers that have chosen to join forces with Aastra. The addition of Aastra's lineup of open standard products and solutions will complement their groundbreaking Hosted Office Phone System™, a technology that offers a feature rich, enterprise class business phone service without the headache and upfront capital cost of similar onsite office phone systems. With the addition of FonAngle, Aastra continues to strengthen its reseller network in North America as part of the company's drive to widen and deepen its channel route to market.
FonAngle's selection of Aastra as its preferred hardware partner is a result of Aastra's robust lineup of converged voice products and excellent partner support. Their popular and cost-effective 6700i phone series is a winner for administrators and users alike, helped by the pre-configured plug-and-play delivery option that comes standard. To keep up with demand, both companies have had to constantly work together and draw on experience to serve an ever growing business need.
"Aastra has the phones our customers want and the technical expertise we need as a product partner," explains Jeremy Glazier, VP Marketing for FonAngle. "Coupled with our Hosted Office Phone System™, Aastra's renowned hardware and support provide our customers with a service that previously cost thousands of dollars and was only accessible to large corporations. New technology has allowed us to offer a top notch, reliable service at a fraction of the price. Businesses are amazed at how much money we can save them."
With an industry that's currently estimated between 1.5 and 2 billion dollars annually and projected to grow five fold in the next five years, providers and manufacturers are eager to combine systems that have been proven effective and real world tested. Moving forward, FonAngle has been pleased with the commitment of Aastra and expects continued success between the two firms.
Commenting on FonAngle's partner status, John Drolet, Vice President Indirect & Carrier Sales, Aastra USA stated, "FonAngle is a great example of Hosted PBX providers that are choosing to partner with Aastra to deliver a reliable, cost-effective product. Our wide range of flexible open standard products that support innovative services, such as FonAngle's Hosted Office Phone System™, demonstrates our commitment to developing and delivering communications solutions that help our channel partners succeed".
About FonAngle Communications
FonAngle Communications is an award-winning Business VoIP leader for small to medium sized businesses. Their unified communication solution, "Hosted Office Phone System™ (HoPs)" is an enterprise class platform that combines voice, fax, instant messaging, presence, mobility, conference and web integration into one streamlined system. FreedomSIP, their SIP Trunking solution, is another business phone solution that promotes efficiency and flexibility; allowing customers to extend the life of their legacy equipment and benefit from huge costs savings. As a company focused on Quality, Support & Value, customers rave about how FonAngle increases productivity and saves them money. For more info please visit http://fonangle.com.
About Aastra USA
Aastra USA Inc. is the US business unit of Aastra Technologies Limited, a company at the forefront of the enterprise communication market. Headquartered in Concord, Ontario, Canada, Aastra develops and delivers innovative communications products and applications for businesses. Aastra's operations are truly global with more than 50 million installed lines around the world and a direct and indirect presence in more than 100 countries. Aastra is entirely dedicated to enterprise communications and offers IP telephony and Unified Communications solutions individually tailored to satisfy its customers' requirements. These range from feature-rich call managers for small and medium businesses and highly scalable ones for large enterprises, integrated mobility, call center solutions to a wide selection of terminals. With a strong focus on open standards, Aastra enables enterprises to communicate and collaborate more efficiently. For additional information, visit our website at http://www.aastrausa.com.
# # #