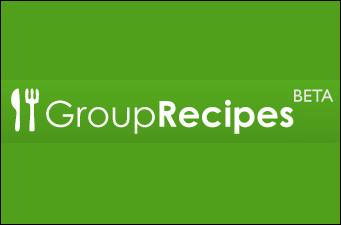 Group Recipes is about harnessing the collective taste buds of the masses to find good food
San Francisco, CA (PRWEB) January 30, 2007
GroupRecipes.com announces the launch of the world's most sophisticated food, cooking, and recipe site. Utilizing "Web 2.0" principles of community and collaboration, Group Recipes uniquely categorizes and algorithmically suggests recipes.
"Group Recipes is about harnessing the collective taste buds of the masses to find good food" said Kristopher Lederer, who founded the site six months ago.
Group Recipes is distinct from other food and recipe sites in that a large focus is placed on the exploration of food. Users are able to go beyond traditional categorization by using tags to index and find recipes. This allows rich exploration by flavors and other unique descriptors. For instance, all searches can be refined by flavor so you can quickly find a dish that fits your mood. Users can also explore with a "stumble" feature which takes a list of favorite foods and puts together a queue of related recipes to browse through.
After a quick "taste test" the site will make a prediction about every recipe a user views. As a user spends more time on Group Recipes, the prediction algorithm will learn about their preferences and get better at predicting recipes they will like. Predictions are not only based on an individual's tastes, but on taste comparisons to other users who liked the particular recipe in question.
Group Recipes also places a strong emphasis on the people behind the food. Every recipe connects you to the creator's personal food page which displays a host of personal food information. Foods and flavors this person likes will pop out at you through their "tag" list. If you happened to like a recipe from this person you could search their personal collection for other dishes you might like. Each user's personal page also features a "taste compatibility" meter which compares your eating patterns with that user's.
Other features include the ability to:
Create or join a group of like-minded cooking & food lovers.
Connect with other food lovers in your area with a "foodie search".
Pull up a map of your area to find local restaurant reviews.
Create your own cooking TV show.
Experiment and collaborate on a dish with other members.
Organize a digital cookbook.
Easily share recipes with friends and family
"The site serves a wide audience. People who are just looking for an occasional recipe as well as those who are die-hard food lovers can find what they need here", added Lederer.
Food and cooking have always been social endeavors; however, Group Recipes takes this to the next step by actually utilizing this social information to find good food.
You can sign up for free at http://www.grouprecipes.com/.
###