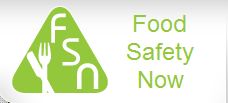 Food Safety Now is an innovative leader in online food safety training.
Palm Beach, QLD (PRWEB) June 25, 2012
There's an old adage that says, the key to a man's heart is through his stomach, and thanks to Food Safety Now, people will now be able to learn how to safely do just that, right from their home.
"What we're offering and specializing in is the only nationally recognized food handling course for the hospitality, food processing and health and community services sectors," said Joanne Ballantyne, owner and director of Food Safety Now. "The training can be done by correspondence, online and onsite training for groups."
Ballantyne explained that Food Safety Now provides friendly online support from 7 AM to10 PM daily.
"Food Safety Now is an innovative leader in online food safety training," Ballantyne stressed.
"That includes phone support and online chat during business hours and email support until 10pm daily," Ballantyne noted, before adding, "We offer quality training that ensures all participants have the full knowledge of state and or national regulations. We provide free reprint of certificate, and courses are 100 percent online and can be completed on Mac, PC and also including the iPad and the iPhone."
Madison Eagles said she's impressed with the food safety course.
"I loved being able to do the food safety supervisor certificate at home anytime," Eagles said. "It sure beats running into some dull office in the city, wasting the whole day and be charged more. I found this allowed for better concentration and less distraction. I found the whole course was self explanatory and easy to understand."
Amber McCarthy said the course saved her career after her employer asked her to do a level1, food safety hospitality to continue working as a waitress in their restaurant.
"Doing this course by correspondence was great because I could do it when I had time," McCarthy stressed. "The staff really helped me understand some parts I was having problems with as I have never done any of this before and I was really happy to receive my certificate so quickly."
Ursula Tkaczyk from Marshin Holdings gave the course high marks too.
"I enjoyed the energy of Sara our food safety supervisor trainer," Tkaczyk said. "She shared industry secrets that I thought were priceless. Her industry knowledge is second to none with extensive experience in the hospitality industry and the training session was enjoyable, informative and interesting. We had fun discussing and recapping the things we had learnt the next day."
For more information, please visit: http://www.foodsafetynow.com.au/
About Food Safety Now
Food Safety Now provides high-quality online and correspondence food handling training for workers in the Retail & Hospitality (SIT codes), Health & Community Services (HLT codes) and Food Processing (FDF codes) industry. Our courses satisfy the requirements set by the NSW Food Authority, Queensland Food Act 2006, Queensland Food Regulation 2006, Victorian Food Act 1984, and Food Standards Australia & New Zealand.
In-house group training is an option for organizations that require a number of employees at a time to take a food handling course. Group training is available for both Level 1 (food handling certificate) and Level 2 (food safety supervisor) – combined FSS course is a one day course at venue.
Training for your food handling certificate or as a food safety supervisor consists of a set of assessment tasks, which include industry-based case studies and short answer questions. Our online courses are 100% online.
###