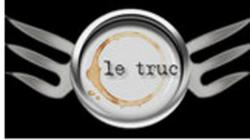 Enjoy a reimagining of the street food concept with our gourmet on wheels
San Francisco, CA (PRWEB) August 03, 2012
San Francisco is world-renowned for being a city that gets a lot of its lunch via food cart. Some food trucks do not offer the best food and some negative connotations arise, however, Le Truc has carved a reputation of being one of the best food trucks in the area by taking street food to a whole new level.
After having much success with past catering events, Le Truc is now announcing its expansion into catering for any type of event for any time, whether its morning, afternoon, or evening. Le Truc is one of the first gourmet "kitchens on wheels," but it stands a step above any other food truck with its indoor seating for 12. Although the school bus adds to a fun and unique atmosphere, events can be catered with or without the "bustaurant." The food service can cater to an array of events, including corporate breakfast, lunch and dinners, product launches, gallery and store openings, wedding receptions, rehearsal dinners, holiday parties, birthday parties, graduation parties, and many more.
The food service can provide a sit-down, multi-course meal, passed hors d'oeuvres, a buffet or family style dinner, or a delicious meal served directly out of the bus window.
"Enjoy a reimagining of the street food concept with our gourmet on wheels," Blake Tally, owner of le Truc, said. "As a unique alternative to the enormously popular Off the Grid in San Francisco, Le Truc is helping redefine the idea of food trucks and food carts. Our one of a kind bus has served thousands of satisfied customers."
For more information about any of Le Truc's menu or services, call 415-766-0190 or view on the web at http://www.eatletruc.com. To try Le Truc's food, stop by the food truck location at 470 Brannan St. in San Francisco, Monday through Friday, from 11:30 a.m. to 2:30 p.m.
About Le Truc
Le truc offers dinner, breakfast and lunch catering, which include a variety of options, from the best sandwiches in town to vegetarian entrees. Some of the signature dishes include portabella caps stuffed with a creamy garlic polenta topped with cabernet marinara, grated parmesan cheese and fresh basil and thai-curry pulled pork butt served over jasmine rice with scallions and pepperoncini aioli.