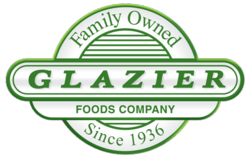 We are honored to be able to sponsor this special event for the restaurateurs' of Galveston and being a part of meeting the needs of Galveston County Food Bank.
Houston, TX (PRWEB) January 18, 2013
Glazier Foods Company, a leading independent food distributor and foodservice provider, is bringing Galveston Island's vibrant food scene to life for two weeks for Galveston.com & Company's 2nd Annual Galveston Restaurant Week. From now until Saturday, January 26th, foodies can experience delectable dining featuring the finest Gulf Coast seafood and some of Texas' most mouth-watering cuisine. As 2013's presenting sponsor, Glazier Foods Company is encouraging Galveston Restaurant Week patrons to Celebrate Delicious® and give back to the community by donating to the Galveston County Food Bank where 100% of the donations will be given to help feed the hungry.
"We are honored to be able to sponsor this special event for the restaurateurs' of Galveston and being a part of meeting the needs of Galveston County Food Bank. This is also a great time for locals and guests to enjoy a great meal and give back to those in need," says a representative from Glazier Foods Company.
This year's Galveston Restaurant Week promises to Celebrate Delicious(R) like no other event of the year. Restaurant Week 2013 will feature specially designed menu's from local restaurants like Jimmy's on the Pier and Seaside Bistro who provide the freshest ingredients, most flavorful dishes and tastiest culinary gems. Restaurant Week will feature these menus at affordable prices for lunch and dinner in attractive price points of $10, $15, $20, $25, $30, $35, $40 and $45 depending on the restaurant. And making these 2 weeks even more delectable is the Win a Cruise for 2 Photo Contest where patrons can enter their #CelebrateDelicious photo for a chance to win.
Visitors of Galveston Island come for Restaurant Week and stay for the city's endless entertainment and charm. For art lovers, Galveston Arts Center's ArtWalk premieres January 19th in the heart of Galveston's historic district. Art can be viewed in galleries, non-profit spaces and also "other walls" including restaurants and retail stores. ArtWalk promotes visual art and artists, extends alternative places to see and learn about art and hopes to bring newcomers, as well as welcome return visitors to the art community on the island. After a long day of viewing art, visitors can stop by the 1894 Grand Opera House where refreshments will be served in the Edna room from 6-9 PM.
Galveston is a quaint barrier reef island located on the Gulf of Mexico about 50 miles South of Houston. Galveston Island offers locals and visitors 32 miles of picturesque Gulf Coast beaches that can be visited at any time of the year thanks to the mild weather of the south. For more information on Galveston Restaurant Week 2013 visit http://galvestonrestaurantweek.com/. To make a donation to the Galveston County Food Bank visit https://grw.destinationnext.com/.
About GlazierFoods Company
Glazier Foods Company, founded in 1936, is a leading foodservice provider and one of the largest full-line independent food distributors in the nation, with more than 16,000 National Branded items in stock. They service restaurants, schools, sports & entertainment operators, daycare centers, hospitals, health care facilities and many more. Their headquarters and distribution center is located in Houston, Texas with a second distribution center in Dallas, Texas. Known for their legendary service, they continue to honor their commitment to ensure the success and satisfaction of their customers, suppliers and employees.