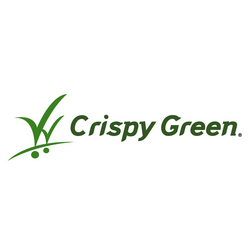 I'm delighted to have Avatar Sales and Marketing take on this important role with our company. They boast more than 26 years of experience working with companies in the food and natural products industry with a proven track record of growing sales
Fairfield, N.J. (Vocus) March 3, 2010
Crispy Green Inc., the maker of Crispy Green® premium Crispy Fruit and FruitziO® freeze-dried fruit snacks, has appointed Avatar Sales and Marketing of Kailua-Kona, Hawaii to serve as the company's National Sales Director of North America for its rapidly expanding lines of all-natural and wholesome freeze-dried fruit snacks.
Avatar Sales and Marketing will be responsible for leading the sales efforts of Crispy Green's freeze-dried fruit snacks in North America, which includes the Crispy Fruit and FruitziO product lines and developing a national broker and distributor network.
"I'm delighted to have Avatar Sales and Marketing take on this important role with our company. They boast more than 26 years of experience working with companies in the food and natural products industry with a proven track record of growing sales," says Angelia Liu, CEO and Founder of Crispy Green Inc. "Crispy Green is at a pivotal point of its growth curve and Avatar's expertise in building broker networks and working through distributor channels will be critical to our expansion in North America. I believe that Avatar Sales and Marketing is the right choice because they share our values, passion and commitments."
Crispy Green currently offers two lines of its freeze dried fruits snacks. The Crispy Fruit line, which includes Crispy Apples, Crispy Bananas, Crispy Pears and Crispy Pineapples are made of 100% high quality, freeze-dried slices – and nothing else. The FruitziO product line includes Apples & Strawberries, Apricots, Peaches and Strawberries FruitziO and are made with only the finest freeze-dried fruit slices with just a hint of pure cane sugar to provide the wholesomeness of fresh fruit with the sweet taste consumers crave.
"We are thrilled to be working with Crispy Green and their product lines that meet the needs of so many consumers in today's fast-paced world. We were so impressed with Crispy Green's highly professional and superb manufacturing practices used to create these wonderful and healthy products that we wanted to play a key role to help them grow their business," says Kim Driggs, President and CEO of Avatar Sales and Marketing.
Crispy Green's line of products can be found in the produce and grocery aisles of many leading supermarkets such as Acme, Diebergs, Earth Fare, The Fresh Market, Giant Eagle, Heinens, Kings Super Markets, Market District, Roche Bros., Shop Rite, Ukrops and Whole Foods Markets and natural and specialty food stores such as Balducci's, Carmine's Gourmet, Garden of Eden, Market Basket and Natural Frontier located throughout the United States.
For more information about Crispy Green products, please visit the Crispy Green Web site at http://www.crispygreen.com.
About Avatar Sales and Marketing
Since 1985, Avatar Sales and Marketing (http://www.avatarsalesandmarketing.com) has worked with companies and product lines entering the natural products and organic industry by helping teach them the "Who's, How's, What's, When's and Where's" of the industry prior to launching, saving the manufacturer wasted time in errors and lost revenues. Avatar also acts as an out-sourced National Sales and Marketing Director along with an Administrative arm for the manufacturer. Avatar brings an out-sourced corporate model to new and existing companies offering savings and bringing built in industry relationships with years of experience.
About Crispy Green
Crispy Green Inc. (http://www.crispygreen.com) is the maker of Crispy Green Crispy Fruit freeze-dried fruit snacks and the new line of FruitziO freeze-dried fruit snacks. The company was founded in August 2004 with a vision to be the leading provider of high quality, natural food products desired by everyone who wants to live a healthy and better life.
The Crispy Fruit and FruitziO line of snacks are made of only the finest fruits available. A sophisticated freeze-drying process removes the water from fresh, sweet fruit, leaving behind the fruit's true essence in a light and crispy texture that's perfect for snacking. Crispy Green's line of Crispy Fruit and FruitziO are a delicious, convenient way to add more fruit to your daily diet.
In 2005, Crispy Green introduced its line of Crispy Fruit in the United States. Since then, Crispy Green has been adding one new product each year to its Crispy Fruit product line to meet its rapidly growing distribution footprint. In 2009, Crispy Green launched Strawberry FruitziO, its first product in its new line of FruitziO freeze-dried fruit snacks.
# # #