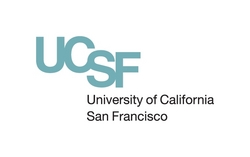 Our goal is to increase awareness of this invisible but pervasive problem, to inform research, clinical treatments, and policy initiatives.
(Vocus) February 17, 2010
UCSF is sponsoring a one-day symposium for the Bay Area research community to bring awareness to the problem of how certain foods can cause an addictive-like state in the brain and are a hidden cause behind the nation's obesity epidemic.
This is one of the first scientific conferences to focus on the topic of food addiction, focusing on environmental, psychological and biological factors at the root of this addiction. Topics will include how our food environment has changed, binge eating, sugar addiction, treating compulsive eating through "emotional brain training,'' and through mindfulness.
Food addiction is the term to describe a compulsive, excessive craving for and consumption of food.
The symposium is organized by the UCSF Center for Obesity, Assessment, Study and Treatment (COAST). It brings together the best of basic science research on how palatable foods can affect the addictive neural circuitry in animals as well as relevant treatments in humans.
When: Friday, February 19, 2010, from 9:00 a.m. to 4:00 p.m. (Media are invited to cover.)
Where: Chancellor's Room
UCSF Laurel Heights Conference Center
3333 California Street
San Francisco
Featured Speakers:

Kelly Brownell, PhD – keynote speaker -- Dept. of Psychology, Yale University. Named one of Time Magazine's "most interesting people of the year," Brownell is the founder of the Rudd Center for Food Policy and Obesity that is partly responsible for many important new changes in food policy in several states.
Nicole Avena, PhD -- Princeton University.
Mary Boggiano, PhD -- Dept. of Psychology, University of Alabama at Birmingham.
Laurel Mellin, MA, RD -- Dept. of Family and Community Medicine, UCSF.
Susana Hennessey Lavery, MPH -- health educator, San Francisco Department of Public Health.
A panel of researchers involved in cutting edge treatment of obesity, nutritional sciences and biological mechanisms will discuss current research. Presentations will be available for viewing at http://www.chc.ucsf.edu/coast/ and UCTV at a future date.
Goal of the Symposium:
"Our goal is to increase awareness of this invisible but pervasive problem, to inform research, clinical treatments, and policy initiatives. The conference will increase our understanding of the neurobiology of eating and how our current food environment hijacks our brain's control center, causing chronic overeating or even binge eating,'' said Elissa S. Epel, PhD, associate professor in the UCSF Department of Psychiatry and co-director of COAST. She is an expert on the impact of stress physiology on food intake, obesity, and cell aging.
Barbara Laraia, assistant professor in the Department of Medicine and co-director of COAST, says "More than 15 percent of US households struggle with food insecurity-- not having enough food or enough of the right food, because the family doesn't have enough money. We know food insecurity drives dependence on highly palatable but calorically-dense nutrient-empty foods, which leads to excessive weight gain in adults, especially in pregnant women."
Background on COAST:
The UCSF Center for Obesity, Assessment Study and Treatment (COAST) was established as part of the Center for Health and Community in 2004 in response to rising rates of obesity. Its mission is to reduce the prevalence and adverse consequences of obesity by studying the mechanisms through which stress influences obesity and to develop effective interventions. It is the only obesity center to focus on stress, which is an invisible but powerful influence on our nation's eating habits and waistlines.
COAST is launching several new research initiatives that offer promising treatment options for weight loss using the science of stress, nutrition and lifestyle changes. One study is testing a novel intervention for healthy weight gain during pregnancy in low income women. For more information contact Marin Thompson at 415-476-6028.
COAST and the UCSF Osher Center for Integrative Medicine are seeking overweight adults (BMI 30-45) to participate in a study featuring a novel six-month weight loss program aimed at helping people make healthy diet and exercise lifestyle changes. Members of the public interested in participating should call 415-353-9723.
More information: For more information on the symposium, visit the events page at http://www.chc.ucsf.edu/coast/
Media Contact: Media interested in attending should contact Elizabeth Fernandez in the UCSF News Office at 415-476-2557
About UCSF: UCSF is a leading university dedicated to promoting health worldwide through advanced biomedical research, graduate-level education in the life sciences and health professions, and excellence in patient care.
###