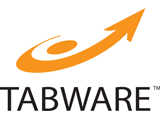 TabWare will increase our productivity and help ensure we fully comply with all regulations.TabWare's ease of use combined with robust functionality along with the ability to grow with us, makes it a great fit for the culture of our facilities & perso
Greenville, SC (PRWEB) October 16, 2012
AssetPoint, a leading provider of (CMMS) Computerized Maintenance Management Software and (EAM) Enterprise Asset Management solutions, announced today that Custom Blenders has selected TabWare CMMS/EAM solution. Custom Blenders joins AssetPoint's extensive list of Food & Beverage industry customers to benefit from this proven Maintenance Management solution.
With almost 45 years of ongoing growth and operational excellence, Custom Blenders has proven to be an innovator in the food waste recycling business. Custom Blenders specializes in the recycling of bakery waste by-products by providing an alternative solution to dangerously overcrowded landfills. With technology and innovation, Custom Blenders is taking food waste recycling to a new level of creativity. They offer several types of custom-built bulk waste removal solutions for commercial bakeries, food manufacturers and confectionary companies. Custom Blenders offers stationary compactors, self-contained compactors, modules and other bulk loading systems, all engineered with a focus on reliability to help maximize production.
AssetPoint's unique CMMS/EAM solution, TabWare for Food & Beverage, helps manufacturers manage their maintenance, spare parts inventory and purchasing operations to maximize asset performance while controlling costs. TabWare provides support for complex food equipment maintenance as well as transitioning from break-fix maintenance to more planned and scheduled maintenance. TabWare is easy to learn and easy to use for the maintenance team leading to rapid user adoption and maximized wrench-time and minimized keyboard-time, which helps improve line efficiency and Overall Equipment Effectiveness (OEE). TabWare also supports stringent Food & Beverage industry requirements of audit standards under the Global Food Safety Initiative (GFSI) by storing procedures and recording actions taken.
"At Custom Blenders, we have focused on developing an Operational Excellence (OE) of environmental stewardship that's based on safety, reliability and compliancy," said Jeffrey Lammey, Director of Technology at Custom Blenders. "TabWare will increase our productivity and help ensure we fully comply with all OSHA, FDA and EPA regulations. TabWare's ease of use combined with robust functionality along with the ability to grow with us, makes it a great fit for the culture of our facility and our personnel," said Lammey.
AssetPoint Executive Vice President of Sales and Marketing, Paul Crist said, "Custom Blenders is a highly technical and innovative company with specialized equipment they rely on to meet their customers' demands. TabWare is the perfect solution to help maximize asset performance, keep facilities reliable and safe, control costs and reach environmental, compliance and service goals. AssetPoint's experience of providing TabWare CMMS/EAM solution to the Food & Beverage industry offers customers confidence, and we are proud Custom Blenders has selected TabWare CMMS/EAM."
About AssetPoint:
AssetPoint, makers of TabWare, is the leading provider of CMMS Software for companies whose success depends on the performance of their assets. For over 30 years, AssetPoint has led the market in helping customers control their maintenance costs, optimize spare parts inventory, streamline procurement and improve management, command and control. Designed by maintenance professionals for maintenance professionals, TabWare is easy to learn, easy to use and proven over time to be the most effective product in the market. That's why tens of thousands of users trust their critical assets to TabWare each and every day. To view online demos and case studies, visit http://www.AssetPoint.com.