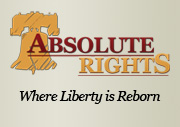 "Seeds for Life" is giving people an in-depth knowledge of seeds, so that they can make the right choices that fit into their skills, location, and needs.
Austin, TX (PRWEB) June 25, 2012
Food storage preparedness has seen an increase in participation thanks to the prepper mentality that's coursing through modern society. An article from AbsoluteRights.com said too many disasters have led to an unreliable food supply, which has led to the stockpiling and storing of survival food. "What if there was a way for people to provide their own food supplies, no matter what might happen?" asked the article.
Absolute Rights is blazing that trail with their new Special Report, "Seeds for Life: Preservation, Extraction, Storage, and Trade of Seeds." The article pointed out that a huge portion of emergency preparedness focuses on food, and "Seeds for Life" gives the blueprint for selecting and caring for the right kind of seeds to start a survival garden.
Personally grown food can be stored just like any other food, and can go a long way in supporting a family's well-being. In times of disaster, having a garden full of food puts people in a favorable position, said the article. They'll have no need to wait in long lines for empty grocery store shelves.
The Special Report shows people how to store seeds long term, and how to select ones that are guaranteed to grow for a long time. It assures survival gardeners that seeds don't need to be expensive, but they do need to be abundant and catered for the specific climate and soil condition in which they'll be planted.
There are no unproven or newfangled aspects to the strategy in "Seeds for Life," said the article. It is based on principles that have been used for thousands of years, only they've been forgotten by the majority of modern society.
Absolute Rights informs patriotic Americans on their given rights, plus helps protect those rights from government or disaster intrusion. Most importantly, it prides itself on alerting people when their rights are being threatened, creating an active and informed community. For more information, be sure to visit AbsoluteRights.com.
"Seeds for Life" is giving people an in-depth knowledge of seeds, so that they can make the right choices that fit into their skills, location, and needs. Even more importantly, the article said it shows people how to properly care for and store seeds, guaranteeing germination when it comes time to plant. For the ultimate food storage preparedness advice, the article said to follow the suggestions in "Seeds for Life."