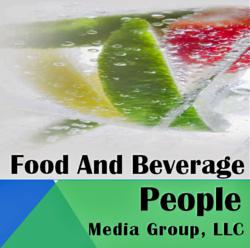 Princeton, N.J. (PRWEB) July 24, 2012
FoodAndBeveragePeople.com, a growing website dedicated to the food and beverage industry, today released audience results for second quarter, 2012. According to Gigi Cohen, publisher of the website, and president of the parent company, FoodAndBeverage Media Group, LLC, the statistics are based on third-party measurements (Google Analytics). These metrics are critical to ensuring the audience is engaged in its news, jobs and other unique content.
Last quarter, the site generated over 32,000 page views (25,000 unique page views) with an engaged audience that was appreciating a cross section of the site's news, promotions and job opening content.
In addition to its weekly newsletter, News Kernels, FoodAndBeveragePeople.com uses various social media sites to provide regular content updates to its most engaged users. With content that's geared specifically to industry professionals, it is not surprising that professional networking site LinkedIn drove 60% of the social media traffic with Twitter and Facebook delivering the vast majority of the remaining page views.
Another metric the company watches closely is mobile usage. After improving the website's mobile interface in the first quarter of 2012, the site's mobile audience doubled and accounted for 10% of the website's traffic. While the statistics show mobile users on any number of operating systems including Android and RIM (Blackberry) devices, over 70% of the website's mobile users were Apple users with 33% viewing the content on an iPad and 40% viewing the content on an iPhone.
The fifth set of data which is closely monitored by the group is the types of jobs on the site which are generating the most job seeker interest. In this case, 23% of the applicants were interested specifically in the food industry, 25% were interested in the restaurant industry, and 9% were interested in the beverage industry. The remaining applicants were interested in jobs that were broadly classified as "grocery jobs."
Next quarter, FoodAndBeveragePeople.com looks forward to seeing the impact of its recent upgrade which provides "AddThis" functionality to the bottom of each news story, allowing the audience an easy way to share the timely content with their own network.
About: FoodAndBeveragePeople.com is owned and operated by Food And Beverage People Media Group, LLC which includes the website and industry insider weekly newsletter, News Kernels. The website and weekly newsletter features content geared for professionals at every stage of their career including the latest industry news, promotions, retirements, job listings and industry trends. Contact services@foodandbeveragepeople.com for information on advertising, SEO and social media services.