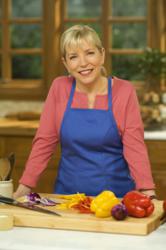 Palm Desert, CA (PRWEB) December 14, 2011
One of Southern California's most prestigious gathering of culinary talent will once again celebrate the exhilarating fine food and premium wine tasting at the Food + Wine Festival Palm Desert for three fun-filled days March 23-25, 2012.
The annual festival brings together some of the country's celebrated chefs, extravagant food, and sublime wines from around the world in Palm Desert, a glamorous location in the stunning Southern California desert. The event features three days of stimulating culinary events including cooking demonstrations with the participating chefs; tastings from more than 40 acclaimed restaurants; wine tastings from over 65 stellar vintners and wineries along with lively instructional tastings with nationally-known sommeliers.
The 3rd Annual Food + Wine Festival Palm Desert will feature over 20 celebrity chefs and legendary restaurateurs including James Beard Award Winners, Top Chef Winners and a Certified Master Chef including:
SARA MOULTON- Food Editor "Good Morning America," Executive Chef, Gourmet Magazine
The Food Editor of ABC-TV's "Good Morning America" since 1997, Sara was a founding personality at the Food Network as host of "Cooking Live," "Cooking Live Primetime," and "Sara's Secrets" between 1996 and 2005, producing over 1500 shows. In 2008, she created "Sara's Weeknight Meals" for public television. (The series' second season has just started airing in October of this year.) Chef Moulton was trained at the Culinary Institute of America.
MARK PEEL- Top Chef Masters, Executive Chef/Owner Campanile & Tar Pit
Mark Peel has been the Executive Chef and owner of the award-winning Campanile restaurant in Los Angeles for 20 years. His book New Classic Family Dinners was selected as one of the top 10 cookbooks of 2009 by Amazon and one of the top 25 cookbooks of 2009 by Food & Wine magazine. His second restaurant The Tar Pit combines Chef Peel's passion for market fresh food with the excitement of artisan cocktails. Mark also is co-founder of La Brea Bakery. The many awards Chef Peel and Campanile have garnered include: 2005 Chef of the Year-California Restaurant Association, 2004 International Star Diamond Award for Outstanding Hospitality and 2001 James Beard Award for Outstanding Restaurant along with 9 other James Beard nominations. Chef Peel was trained at the Culinary Institute of America.
DANIEL JOY- Certified Master Chef, Executive Chef/Owner Mirabelle Restaurant, Beaver Creek, CO
Sponsored by Stella Artois
Belgian-born Master Chef Daniel Joly graduated from the Culinary Institute of Brussels in 1986. He trained at Michelin Guide Three-Star Belgian restaurants Comme Chez Soi and Barbizon and at age 20, was named "Best Chef in Belgium," the youngest person in history to receive this honor. In January 2008, Joly and Mirabelle received four-star ratings from the Mobil Travel Guide and AAA. Joly has also received an Award of Excellence from Wine Spectator magazine for 15 years running.
CHRIS CRARY- Season 9 Top Chef Texas, Executive Chef Whist Restaurant
Sponsored by Viceroy Hotels & Resorts
Chris is the Chef de Cuisine for Whist restaurant at the Viceroy Hotel in Santa Monica. Chris incorporates Italian, Asian, and Spanish influences in his cooking, but never loses sight of the customer's culinary journey. His focus is on flavor, texture, whimsy, and creating the most memorable dining experience possible.
Andre Carthen- Kathy Ireland Worldwide Design Ambassador
Chef Andre has appeared with Kathy Ireland on Soap Talk and EXTRA with additional appearances on Sunday Dinner and Access Hollywood. He was recently featured in Janet Jackson's bestseller True You.
Featured in Kathy's new book Real Solutions for Busy Moms: Your Guide to Success and Sanity, Chef Andre of ACafe with products ranging from Rugs, Furniture, Top of Bed, Accessories, Lighting, Wall Art, Table Top, Jewelry, Skincare, and Candles, which have received one of the brands many Good Housekeeping Seals of Approval is a powerful solution in the Kathy Ireland Worldwide collections of brands.
AMYLU KURZAWSKI- Executive Chef/Owner Amylu Sausages
Sponsored by Costco Wholesale
Amylu Kurzawsi is the third generation in the family business that was founded by her grandfather Leon Tiahnybik, when left his native Europe and moved to Chicago and opened a sausage manufacturing plant called Leon's Sausage Company. Amylu, with her husband Richard 'Chico' Kurzawski, took over the business from Leon's son, Irv Tiahnybik, who grew introduced a full line of Leon's Sausage products that were available to customers throughout the Midwest.
Amylu and Chico completed a major expansion 1992 with the purchase of Slotkowski Sausage, a company with a long history of producing high quality sausage products in the old-world tradition. In 1994, they introduced Amylu's signature line of five gourmet all-natural chicken sausage products under the Sausages by Amylu brand and is available at Costco Wholesale.
Food + Wine Festival Palm Desert is produced by J. Hocker & Associates and Palm Springs Life magazine. For more information, tickets, or sponsorship opportunities, contact Jeff Hocker at 760-320-5272 or via e-mail at jeffhocker1(at)gmail(dot)com, For updates and tickets log on to http://www.palmdesertfoodandwine.com or http://www.fashionweekelpaseo.com.
Palm Springs Life engages readers with topical monthly articles, including richly drawn celebrity profiles; intelligent features on contemporary culture, art, architecture, fashion, interior design, and lifestyle; a who's who on the desert's vibrant social scene; and the ultimate guide to what to do, where to go and what to see.
Palm Springs Life and http://www.palmspringslife.com are the essential lifestyle media for the eight dynamic cities of the Palm Springs Desert Resorts. Enriching the lives of residents and visitors from around the world for more than 50 years, Palm Springs Life has achieved icon status — and a rare place in the publishing world. Palm Springs Life is published monthly by Desert Publications Inc. which also publishes lifestyle magazines throughout the West Coast.
# # #