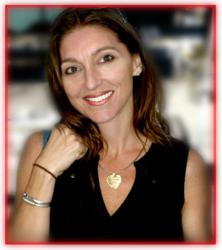 (Vocus/PRWEB) February 21, 2011
Food and beverage internet portal FoodEnquirer.com is excited to announce the addition of Health & Wellness Coach, Red Jen to the star studded roster of experts that have made FoodEnquirer.com one of the hottest topics in the industry in the last 6 months.
FoodEnquirer.com already boasts many of the most famous and influential names in the food and beverage industry as regular contributors from the top chefs in Las Vegas to the world's most envied mixologists. According to FoodEnquirer.com founder, Salvatore Cesareo, Red Jen is an excellent fit for the site, bringing over 15 years of health & wellness consulting and education experience to the table.
Red Jen is living proof that you can eat healthy and stay in great shape while balancing a demanding corporate career. As a professional coach Jen provides individual and group education as well as consulting with major corporations to help them implement new corporate wellness strategies. In addition to a degree in Chemical Engineering from the University of California at Berkeley Red Jen attended formal Health Counseling training at the Columbia University affiliated Institute of Integrative Nutrition (IIN). IIN is said to be the only school to incorporate all of the various dietary theories and concepts from the Zone to the glycemic index, raw food diet and the USDA food pyramid.
At FoodEnquirer.com you will find an extensive array of articles, recipes and videos from Red Jen. On the FoodEnquirer.com Channel you will find Jen serving up rustic Italian whole grain spaghetti with greens, spiced chicken tenders and much more. Articles from Red Jen have a big focus on seasonal fruits and vegetables. Though you will also find her providing some interesting advice on sensual foods and vegetable aphrodisiacs for those looking to spice up meal times and special dates. For more information and insight from Red Jen you will find her by hopping onto FoodEnquirer.com , though next month she is also to be featured in O, Oprah Winfrey's magazine.
For those of you who have not experienced all that FoodEnquirer.com has to offer for yourself yet you will discover a buzzing community that has attracted a lot of media attention in the last few months as well as a large following on food and beverage experts and real foodies. In addition to the fabulous FoodEnquirer.com Channel you will find the Food Enquirer Network where you can mix and mingle with other food lovers share your ideas and find inspiration. The new site layout was released this month along with the addition of the new online shopping mall where you will find all of the most fashionable cookware as well as a dazzling selection on imported wines and cheeses. Well worth a visit for Red Jen's tips and advice alone, but don't be surprised if you find yourself hooked.
# # #