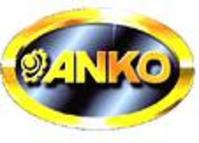 Market research is a key point for new customer development
(PRWEB) September 6, 2007
Occupying eighty percent of ethnic food machine market share in the world, ANKO has developed a brand-new machine for making puff pastry this year. The company also believes its customer service is a vital advantage to meet challenges from other companies in China and Japan.
"When facing the competition, customized service is our advantage," said ANKO Chairman Mr. Robert Ou-Young confidently. He just came back from Shanghai after observing huge developments in the market. He regards customization as ANKO's key competitive advantage, causing it to stand as a food machine industry leader for so many years. Therefore, ANKO was encouraged to develop its business by bringing a pastry machine to market this year.
ANKO was established in 1978 as a seed sprouter manufacturer. To meet different market demands, it transformed to a food machine manufacturer and diversified its range from Chinese food to a wide range of ethnic food making machines. All products are ninety percent exported to ninety-five countries, including China, India, Brazil, Russia, USA, France, UK, Germany, Holland, and around the Middle East. ANKO products have reached eighty percent market share ethnic food machine market of the world. "We expect our goal of one hundred countries will be achieved this year," said Ou-Young.
ANKO expands its business to bakery and pastry making machines this year. The function of their machines is improved to produce one hundred layers of dough without ruining the flexibility and home-made texture of puff pastry. They are excellent for making a variety of puff pastry items, including empanada, paratha, samosa, and pizza.
The machine with such high profit potential will be well-made, as promised.
ANKO develops both their pastry machines as well as various ethnic food machines according to the same rigorous process. Using recipes, raw materials and process information fully informed by customers, ANKO creates a prototype machine which accords with traditional processes for field tests. If the finished products do not meet customer's expectation, ANKO takes responsibility for all risk and expense.
Hardworking market researcher and learner
"Market research is a key point for new customer development," Ou-Young said. Most local manufacturers are not as much as interested in analysis because of language barriers and because they lack the method. With twenty years experiences, Ou-Young is a hardworking researcher in doing survey overseas. "Supermarket are always the first place I visit, then meeting the best selling food suppliers facilitates understanding of market demands," he said.
In an effort to maximize professional knowledge, he also keeps up an information exchange with academic institutions, such as Graduate Institute of Food Science. "Our information is more complete and updated than others," Ou-Young proudly said. On the other hands, ANKO's regular employee training is oriented towards increasing the quality of technology and service. Even worldwide agents and dealers are able to do maintenance for customers.
Great brand image brings customers
ANKO participates in more than 15 international trade shows per year, such as IBA, ANUGA Foodtech in Germany, IPA in France, Foodma in Japan, NRA in America and Foodtech in Taiwan. Ou-Young said, "We would feel lucky if we receive a new contract in trade show because we more focus on brand building rather then selling." He believes successful brand awareness can reach the potential customer and build long-term customer loyalty. Consequently, ANKO has become a well-known food machine company in Europe and India. It also has agents in 18 countries and maintains dealerships in over 20 countries.
Quick response
"One single email and fax can be replied to in one day," Ou-Young said, citing the first principle of customer service. In providing specific information, ANKO's product catalog is well-illustrated with color images and instruction, as well as video introductions and monthly e-paper delivery.
###