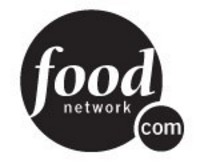 New York (PRWEB) September 5, 2008
For some cooks, the arrival of fall means trading tomatoes, corn and lemonade for squash, sweet potatoes and apple cider. But for mom and dad cooks, the changing of the leaves means trading the relaxation of summer for harried meal preparation. Luckily, FoodNetwork.com -- the top food and cooking site on the Web -- is here to help, with an array of healthy, easy, kid-friendly recipes. (http://www.foodnetwork.com/food/et_sl_back_to_school/text/0,1972,FOOD_9871_50997,00.html)
With FoodNetwork.com's great ideas, you'll never have to coax your kids to the table. Start the day off right with Whole Grain Waffles, then spice up your child's lunchbox with the simple and fun Take-to-School Taco Bar featuring easy and healthy recipes for guacamole and salsa. After school, watch your kids go ape over Frozen Chocolate Bananas, then fill them up at dinner with Mini Meat Loaves with Mac & Three Cheeses.
For more simple kid-meal ideas - with step-by-step instruction to boot - check out FoodNetwork.com's "Cooking for Kids" videos (http://www.foodnetwork.com/food/lf_kids), hosted by kid-food expert Cricket Azima. The food editor for Kiwi Magazine and author of Everybody Eats Lunch, Azima offers the how-to for five great meals and snacks ranging from Breakfast Pizza to Tortellini Totem Poles. Her relaxed style and clear, easy instructions will make you look forward to cooking for the kids.
FoodNetwork.com even helps you make sure your kids are staying healthy with tips from dietician Shirley Fan. Check out some of Shirley's ideas:

Set a good example: Food attitudes of parents are the strongest predictors of food likes and dislikes for children.
Create a regular meal schedule: Kids will snack less when there are set meals.
Have sit-down meals together. Designate family dinner nights to encourage connectedness and conversation.
Next time you're looking for a meal that will make everyone happy (and healthy!) be sure to consult FoodNetwork.com for all the inspiration and instruction you need in one easy place!
Scripps Networks Digital
Scripps Networks Digital is a diversified, multi-platform programmer that delights millions daily with award-winning content in the home, food and living categories. SN Digital's Web sites -- HGTV.com, FoodNetwork.com, DIYnetwork.com, FineLiving.com, GACTV.com, Recipezaar.com, HGTVPro.com, and the newest FrontDoor.com -- are powered by engaging content, interactive tools and social spaces that take fans of Scripps Networks cable brands further into the story and offer online users information and inspiration to fuel their passions. SN Digital also distributes content to mobile and online partners, providing lifestyle solutions virtually anywhere, anytime.
###