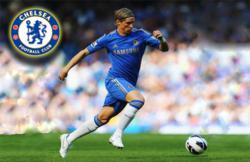 28042 (PRWEB) January 20, 2013
Football Ticket Net, the online seller of football tickets, is now offering tickets for the2012-13 UEFA Championship League matches. They are assuring cheap and competitive rates for these tickets.
According to the moderators of Football Ticket Net's online store, there is huge demand for the tickets of this event, especially for the Final that is scheduled to be played in London's Wembley Stadium. This will be the seventh time when this stadium will host Champions League final and every time, huge demand for the tickets have been witnessed.
"Still lot of time is left of the Final, which is going to take place on May 25. However, we have already started to receive many inquiries about the availability of tickets and even processed some bookings for the Final. We are even planning to introduce some discount for the tickets for the early bookers," says a spokesperson of Football Ticket Net.
"We are expecting fast sold-out of the Championship League tickets for all matches, especially the final. We would also like to announce that our pricing is cheap and competitive and that is why we are experiencing huge demand for the tickets. However, those who are interested to witness the thrill of the remaining matches, should book tickets immediately before stock is sold out," says the owner of Football Ticket Net.
Apart from the Final, there is also fabulous demand for some of the high-voltage league matches of the tournament. For example, the match between Real Madrid and Manchester United that is to be played on February 13 at Satiago Bernabeu, Madrid, Spain, is going full on with the booking process. Same teams will clash again on March 3 at Old Trafford in Manchester, UK, and the scenario is expected to be same.
Matthew S, who purchased tickets through Football Ticket Net says, "Thank you Football Ticket Net for FC Barcelona tickets. The seats were excellent and the customer service was fantastic. Keep up the good work and I will try your site again for other matches."
Apart from Champions League tickets, Football Ticket Net provides tickets for every major football event. Their user-friendly website makes online purchase easy.
About: Football Ticket Net is an online seller of football tickets at competitive prices. They include tickets for all major football tournaments such as Champions League, Spanish La Liga, Italian Serie A, German Bundesliga, Portuguese Primeira Liga and Dutch Eredivisie. For more details, visit their website at http://www.footballticketnet.com/.