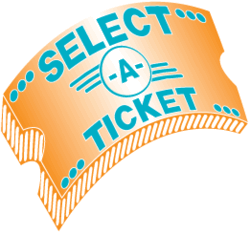 Clients often ask us 'when is the best time to buy tickets?', now is the time to buy tickets for both Giants and Jets as several games are selling below face value. We do not anticipate these conditions being in place for long
Riverdale, New Jersey (PRWEB) September 16, 2011
As the baseball season draws to a close and summer homes are packed up for another winter, there is one thing on the minds of all New York area sports fans – football. Whether your team is the New York Giants or the New York Jets, everywhere you look there are signs the football season is now upon us and New Jersey Ticket Broker Select-A-Ticket advises now is the time to get the best prices on football tickets.
Sharing a home at MetLife Stadium (previously New Meadowlands Stadium) in East Rutherford, New Jersey, the New York Giants and New York Jets both have their work cut out for them this upcoming season.
The New York Giants are searching for an identity. With lots of changes during the off-season due to free agency, the Giants saw some significant offensive players leave the team. Now they are looking for other players to step up and take hold of the opportunity presented to them and solidify their lineup. With key players Eli Manning, Ahmad Bradshaw, Brandon Jacobs, and Mario Manningham still in place, the Giants should be able to produce plenty of points this season. However, a string of injuries in their defensive secondary has contributed to dropping New York Giants tickets below face value for many games including the home opener versus St. Louis. New Jersey Ticket Broker Select-A-Ticket was selling $95 face value tickets for $70 each as recently as the Thursday prior to the game. As Giants fans look forward to home matchups versus the Dallas Cowboys, Philadelphia Eagles, Green Bay Packers and several other tough teams there are good deals to be found.
The New York Jets are trying to take the next step and become recognized as one of the best teams in the league. With two consecutive appearances in the AFC Championship game, the Jets have been just one victory away from reaching the Super Bowl the past two seasons. This year is expected to be the year for the Jets and charismatic head coach Rex Ryan. With a few lineup changes on offense, particularly at wide receiver where they added former Giant Plaxico Burress and ex-Ravens receiver Derrick Mason, and another season under the belt of emerging quarterback Mark Sanchez, the Jets feel they now have the offense to get where they want to go. Combined with their sometimes dominating defense, the Jets appear ready to finally take that next step.
Following a dramatic come from behind victory in Week 1 against the Dallas Cowboys, the New York Jets are looking to translate that emotional win into a strong season. With the high hopes for this team and excitement built by their recent success, New York Jets tickets are becoming increasingly difficult to come by.
There are currently some discounted Jets ticket prices but don't expect them to last long. As the Jets continue to win, more tickets will disappear from the market and prices will increase. Currently these games you can buy for less than face value September 18 vs. Jacksonville, October 17 vs. Miami, October 23 vs. San Diego, December 11 vs. Kansas City while these games are selling at a premium: November 13 vs. New England, November 27 vs. Buffalo, December 24 vs. New York Giants.
"Clients often ask us 'when is the best time to buy tickets?', now is the time to buy tickets for both Giants and Jets as several games are selling below face value. We do not anticipate these conditions being in place for long," says Tom Patania, President and CEO at Select-A-Ticket.
About SelectATicket.com
Select-A-Ticket has been in business over 32 years as an experienced, trusted, secure ticket broker. We sell tickets to Broadway, Concerts, Sports, and Family Events. Select-A-Ticket has been in the ticketing industry since 1978 and is a proud member of the National Association of Ticket Brokers (NATB).
For a complete list of available NFL football tickets, go to http://www.SelectATicket.com or call 800-735-3288. Select-A-Ticket is happy to help you find the right seats and experience any and every entertainment event in person.
###