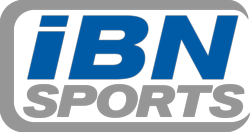 Lake Forest, CA (PRWEB) July 24, 2012
iBN Sports is to broadcast over 1,500 games for 2012-2013 on YouTube. Last year, iBN Sports broadcast over 500 high school football games on its YouTube channel. iBN Sports is a leading video content producer in high school sports.
As part of the deal, iBN Sports will broadcast over 4,000 hours of content and will grow the video catalogue to over 5,000 assets. iBN Sports will tap into its growing network of freelance production and broadcasting professionals to achieve a level of production unprecedented in high school sports. "This is a great validation of the breadth and quality of our offering," says iBN Sports CEO John Mudge, "we are delighted to expand our relationship with YouTube."
During the 2012-13 football season, iBN Sports will sharply increase the number of live games broadcast across its distribution network. The company is rapidly adding new partner schools, and will also expand its geographic coverage.
About iBN Sports
iBN Sports Networks produces professional quality high school sports videos and distributes them through our media partners including YouTube, Yahoo!, and Gannett as well as on iBNSports.com. The network provides live coverage of the nation's top games and studio produced content including highlights, profiles and game-day shows. Our content is available on all platforms, including web, mobile and linear broadcasting. We focus on building partnerships with our schools and their athletes, sharing revenues with the schools and giving gifted young players the visibility they deserve.
The Company will cover 1500 games in 23 States during the 2012-13 season and has been selected by YouTube as a Premium Content Partner for their high school sports channel.