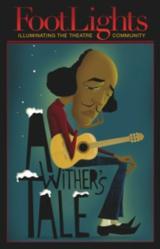 Starting out in the small to medium sized venues has helped us to create a marketing platform directly linking fresh audiences with entertainment venues of all sizes. That's an important function and one that FootLights intends to nourish."
Los Angeles, CA (PRWEB) March 01, 2012
Footlights Publishing Inc., the leading publisher of full service cross-marketed theatre programs in California, today announced it reached an important distribution mark and continues to experience steady growth in the Los Angeles theatre market and a deeper penetration in the San Francisco Bay Area.
FootLights distributed 540,000 theatre programs between both California markets in 2011. It has already booked a distribution of 125,000 playbills for 2012 as of January 31, 2012, leading to a projection of significant growth in 2012.
"We've already booked 20 percent of our 2011 distribution," says Peter Finlayson, founder and CEO of FootLights Publishing, Inc. "If we keep up this pace, FootLights will be on track for distributing over one million playbills in 2012. That's a phenomenal increase and an indicator that FootLights has established itself as an important theatre marketing partner for California theatres of all sizes."
Finlayson also points out that FootLights is penetrating deeper into the San Francisco Bay Area. FootLights doubled its distribution in that market to roughly 10,000 playbills a month and increased the number of FootLights theatres to 22 over the last year.
"FootLights is experiencing continued growth because theatres understand the importance of having a professionally produced playbill available to their patrons," says Finlayson. "If audiences are handed a polished, well-produced publication, it enhances perception of professionalism."
Footlights, founded in 2008, provides affordable, fully customizable playbills for small to large theatres, local theatre insights and greater exposure, reaching even younger audiences. Finlayson says the latter benefit is another reason why FootLights has grown in popularity with California theatres.
"Our proven cross-promotion model continues to be our key advantage," says Finlayson. "We have built Footlights by working to draw audiences together to celebrate and commune on theatre today. Starting out in the small to medium sized venues has helped us to create a marketing platform directly linking fresh audiences with entertainment venues of all sizes. That's an important function and one that FootLights intends to nourish."
About Footlights Publishing
Footlights Publishing, Inc. is the publisher of Footlights theatre programs for theatres of all sizes in California. The mission of Footlights Publishing, Inc. is to "illuminate the theatre community and expand audience interest and participation in California's ever-expanding, diverse, and creative theatres."
###