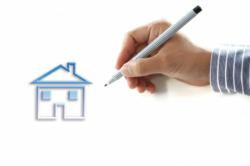 One of the new inclusions is the ability to sell homes in any interior or exterior condition without requiring upgrades.
Tampa, Florida (PRWEB) May 13, 2013
Selling real estate without an agent is possible in many parts of the country when homeowners know the exact processes to use. The PLB Investment Group has now published a series of tips online to help expedite the sale of property in any condition. This for sale by owner advice for Tampa homeowners is now available at http://www.realestatetampaflorida.com/advice-for-selling-your-home-for-sale-by-owner for use as one resource to help homes to be sold faster and without complications. These tips are in addition to added company services designed to help homeowners in central Florida.
The phrase FSBO has been made popular in real estate due to the increasing amount of some property owners taking on the responsibility of selling a home without assistance. The traditional real estate chain of sale involves more than one professional to help ensure a sale is processed without errors or delays.
The qualifications that are generally required to work with realtors could be challenging to some homeowners with less than perfect credit, divorce, bankruptcy or other extraordinary circumstances. The tips now published online are expected to bring immediate advice to help close a sale faster.
The new tips published online are part of a series of articles that are now designed to help educate homeowners and other buyers of real estate. The company services at the PLB Group have been expanded this year to provide more options for assistance. One of the new inclusions is the ability to sell homes in any interior or exterior condition without requiring upgrades.
One of the drawbacks to working with a realtor to sell a home is the need for repairs before a sale date can be arranged. These new company services are now offering more homeowners the ability to sell homes without complications at http://www.realestatetampaflorida.com/sell-your-house.
The company website has received multiple improvements this year apart from the new articles that are published. This new redesign has simplified the navigation to make it easy for buyers and sellers of real estate to find information faster in effort to arrange a date of sale when utilizing the company for assistance. This new redesign includes a company contact form is now one of the main ways to reach a real estate specialist. These non-realtors are able to answer questions and review personal circumstances when the contact form is used by homeowners.
About PLB Investment Group
The PLB Investment Group is based in Tampa, Florida and works closely with homeowners in Southern states unable to sell a home through realtors or real estate agents. The expedited services that are provided by this company are the result of real estate investing experts learning and applying the alternative methods to sell a home faster and easier. The elimination of standard realtor commission fees and payments is one of the alternatives that are offered through the company services. The PLB Investment Group website has been redesigned this year to offer more services and to make contact easier with company specialists. The alternative services offered to buyers and sellers can be researched and acquired using the company website contact methods.