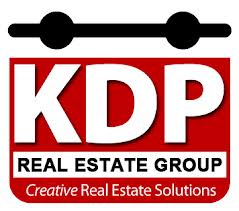 A YouTube channel has also been created to help market the updated services available.
Fort Lauderdale, Florida (PRWEB) June 05, 2013
Listing a home for the first time without using a realtor can bring many complications. Populous cities can make it harder to reach a buyer in a predetermined time frame. The KDP Real Estate Group is now helping to simplify the process of selling homes without hiring realty companies or agents for homeowners. This company is now removing the issues homeowners can have trying to sell a home by owner in South Florida. This investment company is now providing its solutions direct from its new website for Florida residents at http://houseforsaleinfl.co/we-buy-houses.
The process of readying a home for sale can take months of planning before a listing takes place. The traditional approach of using a realtor to help with the listing process can place requirements on homeowners difficult to adjust to in a short period of time. Repairs, inspections and other requirements can bring complications to the listing process. Due to these factors, some individuals are pursuing the FSBO option as an alternative.
The KDP Group services have been designed to assist with the rapid sale of a home without the qualifications, credit reports or expired listings that can happen with traditional sales routes.
The for sale by owner process represents one portion of the real estate industry. Buyers of homes can face similar issues. The updated services that are now easily accessible on the newly redesigned KDP Real Estate Group website provides helpful information to buyers of real estate in the South Florida area. A new series of videos are now part of the content that is published online.
A YouTube channel has also been created to help market the updated services available. This channel can be accessed at http://www.youtube.com/watch?v=6fKWzGhs9FY online and additional videos are now scheduled for inclusion on this new channel.
The new services online have helped to streamline the contact between buyers, sellers and the company staff. A new application form is now part of the available content that is presented online. This new form provides immediate ways that buyers or sellers can make a formal request for assistance. These easy to fill out applications can be completed online and a response is guaranteed in 24 hours or less. This rapid method of contact is offered to expedite the process of homeowner or home buyer requests for assistance on the company website.
About KDP Real Estate Group
The KDP Real Estate Group company is based in Southern Florida and offers a range of non-realtor services for homeowners and home buyers. This company employs a staff of investors in real estate who work to provide expert level services to help streamline the buying and selling process required to complete transactions in real estate. A new redesigned KDP Real Estate Group company website is now one method that is in use to deliver information and access to company services to the public. The homes acquired and listed for sale through this company can be viewed on the new website and easy contact can be made using the web application or contact submission forms.