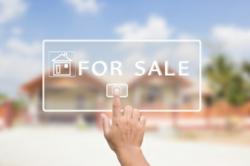 This new listing is comprised of independently owned homes that are ready for immediate sale.
Tampa, Florida (PRWEB) April 24, 2013
Buyers searching for available real estate typically hire the services of realtors or real estate agents to connect with properties for sale. While this traditional route can be helpful, one company in the Tampa, FL area is helping men and women searching for real estate find alternatives. The PLB Investment Group is now providing for sale by owner homes listed online. This new listing is comprised of independently owned homes that are ready for immediate sale. Investors and others interested in these listings can view these online at http://www.realestatetampaflorida.com/sell-your-house.
Completing a real estate purchase can involve multiple types of paperwork including contracts, inspections and financing documents. The completion of these documents can prolong the actual purchase of a property. A person investing in real estate or who requires a faster sale could be inconvenienced by the traditional route of purchase.
Part of the expedited services now offered by the PLB Group includes the ability to sell homes faster and on a date selected by buyers. The internal group of homes that are owned or controlled by this company is helping to make these services possible.
The PLB Investment Group has recently updated its forms of contact to help those seeking assistance in real estate online. This company has installed an immediate contact form to help provide an alternative to calling and speaking with a specialist. This new form can be used entirely online and a response is now guaranteed by company staff. A new YouTube video has been created to provide another form of contact for interested individuals. This new video can be viewed online at https://www.youtube.com/watch?v=H3cprxveXvg.
About PLB Investment Group
The PLB Investment Group company buys and sells real estate without assistance from realtors or real estate agents in the central Florida area. This company is owned and controlled by real estate investors who are able to build a large list of buyers and sellers to connect together. The types of properties that are purchased by this company are ones in any condition to provide services to all property owners. The PLB Investment Group has opened up its expanded services to homeowners or sellers in the Tampa area or other central cities in Florida.