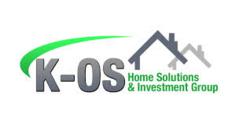 Some homeowners can be disadvantaged by denials that take place when seeking listings.
Dallas, Texas (PRWEB) June 08, 2013
Buyers searching for available homes typically rely upon realtors and agents to provide listings. Not all homes that are available are listed through agencies and can be acquired through third party sources. The KOSHomeSolutions.com company is now listing for sale by owner homes online at http://koshomesolutions.com/for-sale-by-owner-homes-for-sale. These properties are part of the company owned inventory now available and offers are now accepted for these homes. New additions are made frequently to the company website to ensure that all buyers in the Dallas area have immediate access to these properties.
Homeowners currently using real estate agents and realtors to list properties for sale are usually required to complete an application process for review. These applications ensure that no repairs or other problems exist with a property that will be listed to buyers. Some homeowners can be disadvantaged by denials that take place when seeking listings.
Part of the services that are accessible through K-OS Home Solutions company are designed to help homeowners list homes faster and without involvement from agents or realtors. These solutions now bypass the qualification process to prevent denial of listings.
The new for sale listings published online are in addition to a blog area created for homeowners and buyers of homes to access. This new blog section includes information that is useful before homes are sold or purchased. This content is now written internally by company specialists and made available on a routine basis online.
This published information includes industry news and strategies that can be used to help expedite services that do not require a realtor to complete in the state of TX. This information is in addition to the non-realtor services provided by the trained company specialists.
The helpful redesign of the K-OS Home Solutions company website is making it possible for applications to be completed online. Both buyers and sellers now have access to separate applications that can be used to start the buying or selling process. These online applications are providing one of the quickest ways to reach company specialists. Completing these applications online provides one alternative to placing calls to the local company number for assistance. These new application forms are now routed to company specialists who are able to provide a faster response to all requests for housing transactions.
About KOSHomeSolutions.com
The KOSHomeSolutions.com company provides immediate solutions for real estate in the Dallas, Texas area. This company employs a team of investment experts who provide buying and selling services. The company investment team currently purchases between 5 and 10 properties on a monthly basis. The development of the company website online has made it easier to receive alternative real estate information. The KOSHomeSolutions.com company offers its helpful solutions to sellers and buyers of real estate to help transactions to be completed when extraordinary circumstances prevent a traditional transaction in real estate. The company website is one tool that now serves as a helpful point of contact for locals.