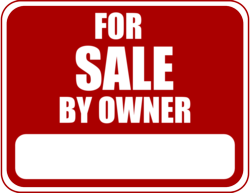 These tips include company supplied information to assist buyers with learning the process of selling without signing on with agents.
Tampa, FL (PRWEB) June 24, 2013
Emerging trends in real estate for homeowners includes not using real estate agents to sell homes to cut out the commission fees. The FSBO process is now possible for homeowners who know and understand how to complete work usually reserved for realtors. The PLB Investment Group company has published its for-sale-by-owner homes in Florida tips for the public online at http://www.realestatetampaflorida.com/tips-for-selling-your-house-byowner. These tips include company supplied information to assist buyers with learning the process of selling without signing on with agents.
Every state has legislation that regulates the sale of real estate through public sources. Real estate agents are usually entitled to a percentage of the sale price of a property and this is delivered in service fees. With average commission fees now as high as 10 percent, some homeowners are avoiding the assistance provided by these specialists when selling properties.
The content now published on the PLB Group website is one online resource that can be used for locating information relative to the state of Florida. The tips, benefits and advice that is now offered is written by company specialists to assist with FSBO activities.
The updates to the homeowner information now found online are in combination with services arranged this year for buyers of real estate. The company group of investors are currently purchasing real estate in areas of Florida to provide lower cost housing to men and women. These houses are now listed online in the expanding portfolio of property available.
A person who is searching to purchase or lease to buy could benefit from this property portfolio and expanded services. New tools have been designed and added directly on the PLB Investment Group website to make accessing company services easier.
To go with the change in services this year, the methods of application submission have been updated. The telephone assistance provided by housing specialists remains in place for buyers and sellers to communicate and acquire about company services. New online applications have been built and can be submitted through the company website.
These housing applications are now removing offline delays for processing of submitted applications. A complete review is now made upon submission of these applications and one business day is now the typical turnaround time for a service qualification decision.
About PLB Investment Group
The PLB Investment Group company has revised its services for homeowners and sellers of real estate in 2013. A redesigned portion of the company website include separate sections for the public to access depending on the type of housing assistance required. This company has hired a team of investment specialists to personally work with home buyers and sellers in the state of Florida. The PLB Investment Group distributes its informative blog content across a network of real estate websites as a method to educate the public about services offered. Online housing applications are now part of the services that are arranged for the public.