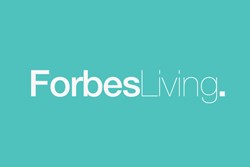 Online education reaches new heights in the 21st Century with courses in a variety of fields. – Forbes Living Senior Producer
St. Petersburg, FL (PRWEB) January 06, 2014
Forbes Living TV, a ground-breaking talk show, will air an informative series about online education in the 21st Century. The show will review the best schools for earning an MBA, share new and exciting courses in a variety of programs, and provide valuable information about getting started. The show is scheduled to air in the 2nd Quarter of 2014 on most national and regional cable television networks.
Forbes Riley, recently named America's Most Loved Health & Fitness Innovator, is known for bringing affordable, high-quality fitness, health and household products to consumers world-wide. Known for being a sharp product developer and evaluator, Riley is famous for launching products that solve tough challenges and make everyday life easier. Her expert marketing strategies have earned her the "billion dollar host" moniker. She is an inductee in the Fitness Hall of Fame, the successful businesswoman behind the popular Spin Gym and the author of "E.A.T. A Journal for What You Eat and What's Eating You". Riley's website and social media sites boast a huge following. She also has a regular presence on networks including ESPN, TLC, Fit-TV, Animal Planet, ABC Family, and Home Shopping Network.
About Forbes Living TV
The groundbreaking talk show combines the most highly recognized product spokeswoman with new and innovative products designed to engage viewers in a fun, informative and entertaining fashion. The show airs on WE (Women's Entertainment), FOX and ABC broadcast stations, ION and regional news networks. Join the interactive fun on the Forbes Living TV on Facebook, Twitter and LinkedIn pages. The show's website provides a contact form that business owners can fill out to receive more information. Forbes Living TV is a Forbes Media production.
About Forbes Media
Forbes Media producers are excited by the many new product entries they've received ranging from sophisticated technologies and infomercial sensations to "new and improved" innovations. Companies that would like to submit product samples for review, please ship no more than 2 samples to Forbes Media Direct, 6000 Coral Ridge Drive, Suite 50, Coral Springs, FL 33076 and the Quality Assurance Division of Forbes Media will contact the sender. Forbes Media is working with leading producers of television to produce library storage, access and distribution services.